Habbo Hotel parent company to axe 60 jobs
Up to two-thirds of Sulake's global workforce under threat due to restructuring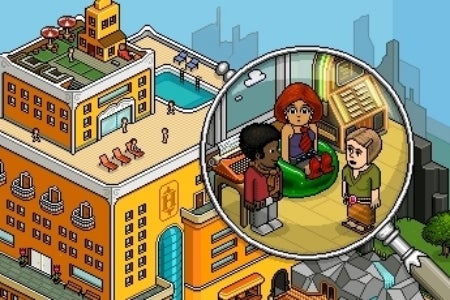 Sulake is planning to take Habbo Hotel back to its social networking roots, but that goal will involve the sacrifice of up to 60 jobs.
Yesterday, Sulake CEO Paul Fontaine published an article on the company's blog, which emphasised the need for "continuous development and renewal" in the constantly changing landscape of social networking.
"We are going to focus specifically on the features and services that makes finding new friends and sharing with old friends enjoyable," he said. "This means new features, fresh themed entertainment and a variety of games."
However, it also means streamlined operations. According to a report on GigaOmAccording to a report on GigaOm, the cost of Sulake's new focus will be up to 60 jobs from its Finland office - around two-thirds of its 130 global employees. The redundancy process has already started, and is expected to take around six weeks.
"We have to become more lean and transition the business into what it's really good at," Fontaine told GigaOm. "That is, the friendship features inside Habbo and the moderation features for keeping it safe."
User safety is an important target for Sulake following the allegations of paedophile activity in Habbo Hotel that surfaced in June. The controversy shook the faith of Sulake's investors, and the site was forced to go silent as the claims were investigated and changes to security procedures were made.
Recently, Fontaine claimed that Habbo Hotel's revenue was at around 75 per cent of its pre-scandal level.