Gumi to file IPO at $890 million valuation
Japanese mobile dev will float on the Tokyo Stock Exchange next month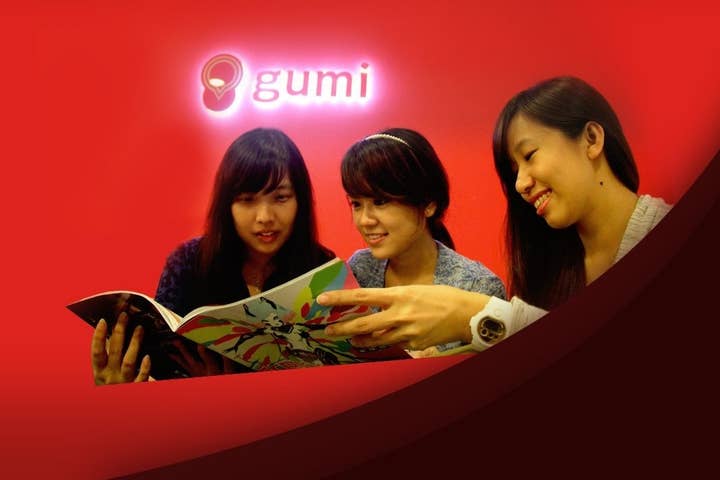 Update: Former EA executive Are Mack Growen has joined Gumi as the company's new vice president and regional head of Europe.
Growen joined Playfish in 2008, where he served as general manager of its Chinese studio. After EA's acquisition of Playfish in 2009, Growen became general manager of Asian development for EA Sports, with a particular focus on mobile and social games.
"The mobile gaming market is quickly expanding into new key territories in Europe, reaching and engaging new audiences who want games designed specific for their cultural tastes and gameplay styles," Growen said in a statement. "Gumi is dedicated to creating content and experiences specifically designed for players in key regions.
Original Story: The Japanese mobile developer Gumi will be listed on the Tokyo Stock Exchange next month, at a valuation of around $890 million.
According to official filings obtained and translated by Tech In Asia, Gumi will issue shares at a price of ¥3,300 each ($28), putting the company's market cap at $890 million. Tech in Asia noted that, had Gumi decided to IPO a few months ago, a friendlier Yen exchange rate would have valued the company above $1 billion.
Gumi actually made a $1.3 million loss in the last full fiscal year, though that had been reduced by 90 per cent. However, the company is growing, with revenue doubling between calendar 2013 and calendar 2014 to $96.2 million.
Gumi was founded in 2001 as a mobile-focused social networking service. Today, it is one of the fastest growing mobile developers in Japan, with studios in Japan, Korea, Taiwan, Singapore, China, France and, most recently, Canada.
It has three more studios planned - in Kiev, Austin and Stockholm - which were made possible due to a strong year of fundraising: $50 million in July, and a further $10 million from Line Corp. in exchange for 10 per cent of the company.