gumi expands into Canada with new Vancouver office
Japanese mobile publisher taps former Microsoft Game Studios exec and Capcom veteran to oversee Western development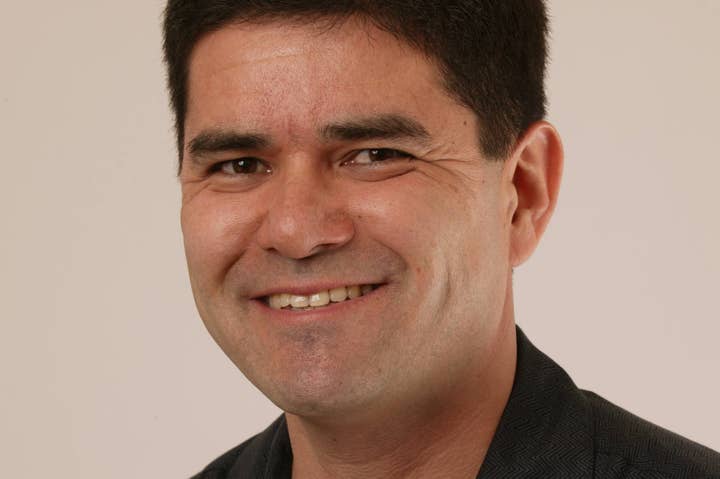 Japanese mobile company gumi, known for the hit title Brave Frontier among others, has today announced the launch of a new office in Vancouver, B.C. to assist the publisher's efforts in targeting the North American market. gumi Canada will operate within the Metrotown Towers of Burnaby, British Columbia.
The new Canadian studio will be overseen by vice president of Western Studios, AJ Redmer (pictured), a former Microsoft Game Studios exec who was one of the original members of the Xbox 360 team. Additionally, gumi has added former Capcom senior producer and Ninja Theory veteran Chris Rowe as executive producer - Rowe will lead the Vancouver development team as it builds first party mobile games specifically for the North American market.
The new studio also helps support the job market in B.C.'s technology sector, noted Ed Fast, Canada's Minister of International Trade: "Canada welcomes job-creating investments like gumi, Inc. Attracting foreign investment and encouraging businesses to take advantage of Canada's low taxes, stable banking system and highly educated workforce are priorities of the Harper government."
Redmer commented, "We believe in a 'think global, act local' approach to mobile game development, which is focused on going beyond localization and developing unique games for each market. This includes hiring the best local talent and expertise in each market, and having our feet on the ground. By working closely with the B.C. government and opening a dedicated studio in Vancouver, we are able to execute on our vision of a worldwide company with a truly local development approach for each game we ship."
Rowe added, "We're currently in the early stages of building a world-class game studio here in Vancouver made up of the very best local talent from both mobile and console game development. With an incredibly strong trio of directors already in place across design, art, and tech, the next few months will see recruitment focus on finding developers who are passionate and hungry to produce their best work of their careers, for one of the most exciting and fastest growing mobile game companies in the world. In return, gumi Canada, Inc. is committed to providing a dynamic and rewarding work environment that focuses on creativity and professional development, all in a prime office location that provides immediate access to everything our employees may need."
Like Montreal and Toronto, Vancouver is another attractive option in Canada for game companies, and gumi's new office is just the latest example of Canada's gaming prowess. Teresa Wat, B.C. Minister of International Trade, said, "The B.C. Ministry of International Trade, through its trade office in Japan, has worked closely with gumi to make the opening of a Canada studio in Vancouver a reality. B.C. continues to build on its reputation as a leading global video games hub in Canada, with over 85 studios employing 5,000 full-time highly paid employees, and thousands more under contract throughout the province."