GTA Online's Diamond Casino & Resort update brought in record player numbers
Rockstar's latest update saw the biggest single day/week in game's history, six years after launch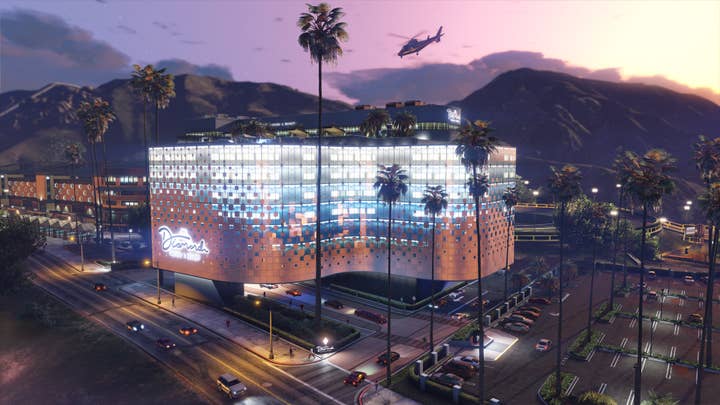 Last week, GTA Online introduced its Diamond Casino & Resort update, adding the titular location to the game along with new story, customizable areas, minigames, cosmetics, and in-game gambling.
That free update resulted in the highest daily and weekly player numbers the game has seen since GTA Online's launch in 2013.
According to The Hollywood Reporter, Rockstar would not share specific player numbers, though this did mark the biggest update launch in the game's history. It's an update that shot it back to the top of both the UK and EMEAA charts as well.
At least some of that revenue stems from the in-game casino itself, which is played with chips that are bought with in-game currency. That in-game currency can be purchased with real money, though in some regions currency bought with real money appears to be locked from use on chips and in others the casino is locked entirely due to local gambling laws.
As of May, GTA V had sold nearly 110 million copies, making it the single best-selling title for which official numbers have been released.