Grand Theft Auto V sales estimated at 18-20 million in first year
Markets encouraged by strong performance of core franchises and digital sales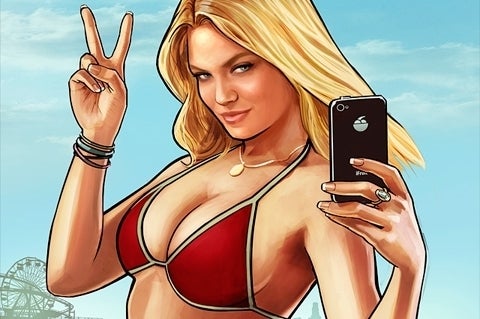 Analysts are beginning to bet on the sales of Rockstar and Take-Two's Grand Theft Auto V, due this year on September 17.
Colin Sebastian of Baird expects the company to ship around 13 million units in the launch window with full year sales of around 20 million units.
Doug Creutz of Cowen & Company estimates full-year sales of around 18 million, although he admitted that "it remains essentially a guessing game on where the title will come in between 15 million and 25 million units."
Last night Take-Two revealed quarterly sales of $142.7 million, down 37 per cent. But strong sales of core gaming titles Borderlands and BioShock Infinite, along with digital revenues that are up 128 per cent year-on-year, will encourage investors that the publisher has a very good handle on the current console and PC gaming business.
BioShock Infinite has shipped 4 million units to date while Borderlands 2 has shipped over 7 million units.