Grand Theft Auto franchise hits 125 million shipped
Take-Two Interactive explains why GTA hasn't gone annual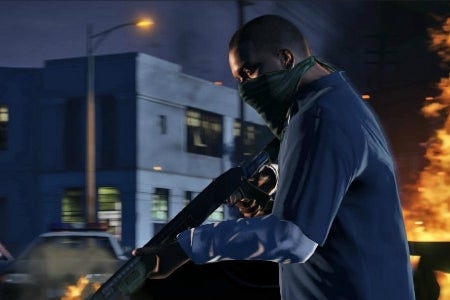 At the Credit Suisse Technology Conference today, Take-Two Interactive chief executive officer Strauss Zelnick said that the Grand Theft Auto series has reached 125 million units shipped. No breakdown was given for the numbers, which stand ahead of the 114 million number cited by Zelnick on September 2011. At that time, Grand Theft Auto IV accounted for 22 million units, but a Take-Two representative told GameSpot that GTA IV alone has shipped 25 million units to date.
Zelnick believes that the franchise continues to be popular due to its lengthy release schedule, in contrast to annual franchises like Call of Duty and Assassin's Creed.
"Grand Theft Auto has the highest quality of any title, which is why it is the standard-bearer in the business. It's why it's sold 125 million units. I would argue that saying to people 'make a perfect-rated title that's the standard bearer in the business and do it on this every-other-year schedule' not only isn't realistic, but it also runs the risk of taking a very special franchise and making it less special," said Zelnick when asked about making the franchise more consistent in its release schedule.
Zelnick then compared Grand Theft Auto's sporadic releases to the James Bond films, a series that is celebrating its 50th anniversary this year.
"This isn't a one title company, it's a multi-title company. While we definitely would like to iron some of the slippage out of our business and we definitely would like to tighten some of our production schedules, the answer is not to put out any given title more frequently at the same level of quality. The answer to diversify to a greater number of titles, increase the quality level of all those and deliver more hits."
When asked about the success Activision has had with Call of Duty being annual, Zelnick said it was merely a "different approach."
"[Activision] has done a terrific job fielding two teams and still putting out a very high quality product. It's our view that if you want intellectual property to be permanent, then you run the risk in that circumstance of having consumers fall out of love with that franchise. [Activision] obviously view the world differently," said Zelnick. "I have enormous respect for [Activision CEO Bobby Kotick] and the team. It's a different approach than ours."
Zelnick explained that eventually consumers will begin to move away from a franchise due to fatigue and Take-Two is not looking to have that happen with its intellectual property.
"That's never been the case with one of ours," he said. "Ours do better each time. Our view is it's hard to make permanent intellectual properties if you annualize it, with the exception of sports titles. So far that's proven to be the case. IP that is annualized eventually seems to hit the wall and we don't want our IP to hit the wall."