Glu eyes $500m annual revenue from celebrity games
CEO expects $1 billion annual revenue in 2020, with celebrity tie-ins contributing half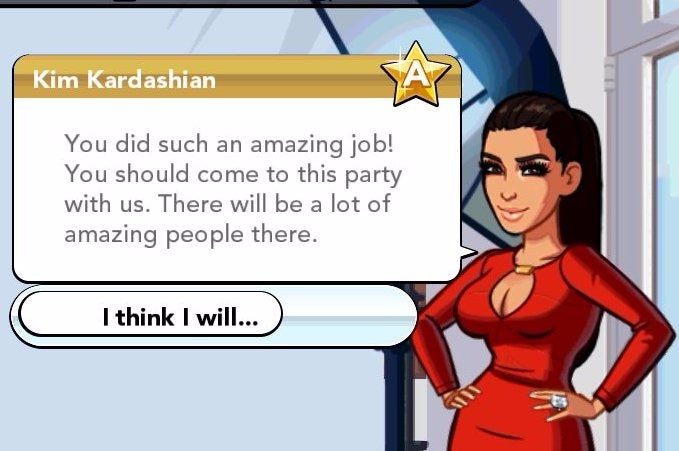 Glu Mobile's alliance with Kim Kardashian has been extremely lucrative for all involved, and now Glu is looking towards as much as $500 million in annual revenue from celebrity endorsed mobile games.
That's the company's five-year forecast, as laid out to Venturebeat by Glu CEO Niccolo de Masi. The success of Kim Kardashian: Hollywood has been documented in great detail right across the games media, and Glu is pursuing what it sees to be a fertile market for celebrity games. Even now, Glu's Kim Kardashian game represents 30 per cent of its annual revenue, but de Masi sees games of this kind generating half of all revenue by 2020. And by 2020, he expects Glu's revenue to have grown to $1 billion.
This year, the company signed similar deals with Katy Perry and Britney Spears, among others, all of whom provide an immediate audience for their games and tremendous influence on social media. Eventually, de Masi said, each celebrity could support a line of games spanning multiple genres and game engines.
"Katy Perry has 170 million social followers, and she is effectively aggregating a following through multiple platform apps," De Masi said. "We in turn are going to monetise the audience through gaming. It is a powerful and sustainable model that is proven."
It is certainly working for Glu right now, and the celebrity brands it is partnering with for future games have clear commercial potential. This may have been the motive for Tencent's recent acquisition of 15 per cent of Glu's stock, in a deal worth $186 million.