Glen Schofield back pedals Callisto Protocol crunch comments
Striking Distance boss followed up deleted tweet, claiming the studio values "passion and creativity, not long hours"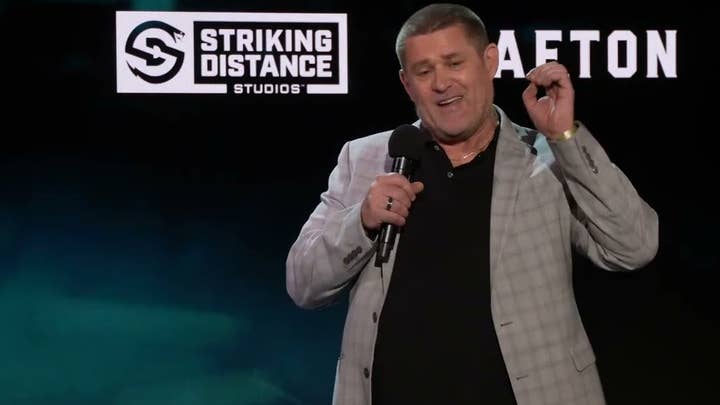 Glen Schofield, CEO of Striking Distance Studios and director of its debut title The Callisto Protocol, has walked back comments he made via Twitter that were criticised for endorsing crunch.
In a now-deleted tweet, Schofield discussed why he has not been promoting the upcoming sci-fi horror game more often and how hard the team is working.
I only talk about the game during an event. We R working 6-7 days a week, nobody's forcing us. Exhaustion, tired, COVID but we're working. Bugs, glitches, perf fixes. 1 last pass thru audio. 12-15 hours days.

This is gaming. Hard work. Lunch, dinner working. U do it cause ya luv it.
Schofield later posted another tweet in an attempt to address the criticism he received over his previous comment.
Anyone who knows me knows how passionate I am about the people I work with. Earlier I tweeted how proud I was of the effort and hours the team was putting in. That was wrong. We value passion and creativity, not long hours. I'm sorry to the team for coming across like this.
Striking Distance is the second studio Schofield has led, having co-founded Call of Duty: WW2 developer Sledgehammer Games, for which he also served as CEO.
He and his team are currently working on The Callisto Protocol, a spiritual successor to the original Dead Space, which Schofield was instrumental in creating during his time at Electronic Arts' Visceral Games studio. The game is due on December 2.
'Passion' is often a defence used by execs and leaders when explaining why a studio is crunching. Recently, Xbox's Matt Booty took a similar line when addressing reports of intense working conditions on Fallout 76.
More recently, we spoke to ZeniMax's Rich Lambert, who acknowledged there has been "some" crunch on Fallout's sister title Elder Scrolls Online and said studio leaders must "manage our expectations" in order to address this.
The backlash against crunch culture has been escalating for years, with some studios reportedly making significant improvements. After the controversy around Red Dead Redemption 2, Rockstar has apparently made dramatic changes to how its studio operates and even reduced the scope of Grand Theft Auto 6.