Ghost of Tsushima sold 1.9m digital units in July
And Pokémon Go's Go Fest event just gave the game its best month since August 2016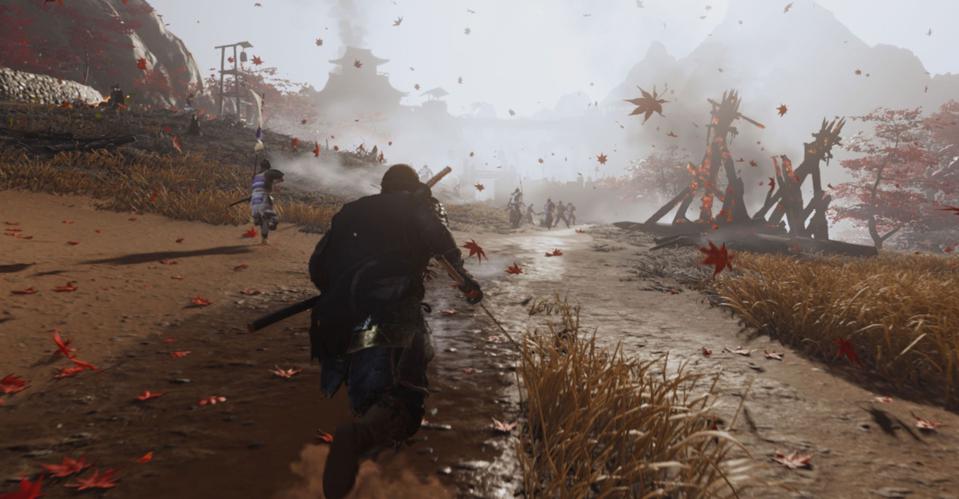 Ghost of Tsushima hit a number of milestones in its launch month: it sold 2.4 million copies in three days, was the best-selling title in the US last month, and according to SuperData, sold 1.9 million digital units alone.
In its digital games market report for July SuperData notes that this makes it the fastest-selling new PlayStation IP ever in digital, beating out Horizon: Zero Dawn -- which sold 1.9 million digital units in its first two months.
It is also the biggest console game ever launched during a July month by digital sales.
Furthermore, this put Ghost of Tsushima as the best-selling console game of July, above Call of Duty: Modern Warfare at No.2, FIFA 20 at No.3, and NBA 2K20 at No.4.
Paper Mario: The Origami King also debuted last month at No.8 for digital sales, having sold 555,000 units in July -- well below the launch months of games like Animal Crossing: New Horizons, but per SuperData more than Fire Emblem: Three Houses sold in its launch month of July 2019.
Pokémon Sword and Shield dropped from No.3 in June following the launch of the Isle of Armor DLC down to No.10 for July, and The Last of Us Part 2 similarly dipped from No.1 in its debut month to No.7.
Much of the usual suspects dominated the PC and mobile listings, with Valorant notably climbing one spot from its launch month to No.5 in PC digital sales and Fortnite dropping to No.10.
Pokémon Go topped the mobile listings after securing No.4 in June, seeing its second-biggest revenue month ever -- just 0.4% less revenue than August of 2016.
Notably, Pokémon Go's user numbers are only 15% of what they were in August of 2016, meaning that a much smaller amount of users are nonetheless spending far more on the game than at launch.
This surge is likely due to a mix of ongoing high revenues as the game has adapted itself for socially distanced gameplay this year, but also due to last month's Pokémon Go Fest, which sold tickets to the digital, international event for $15 apiece.