Ghost of Tsushima was the best-selling game in the US in July
NPD: However, rankings this month do not include Take-Two digital sales data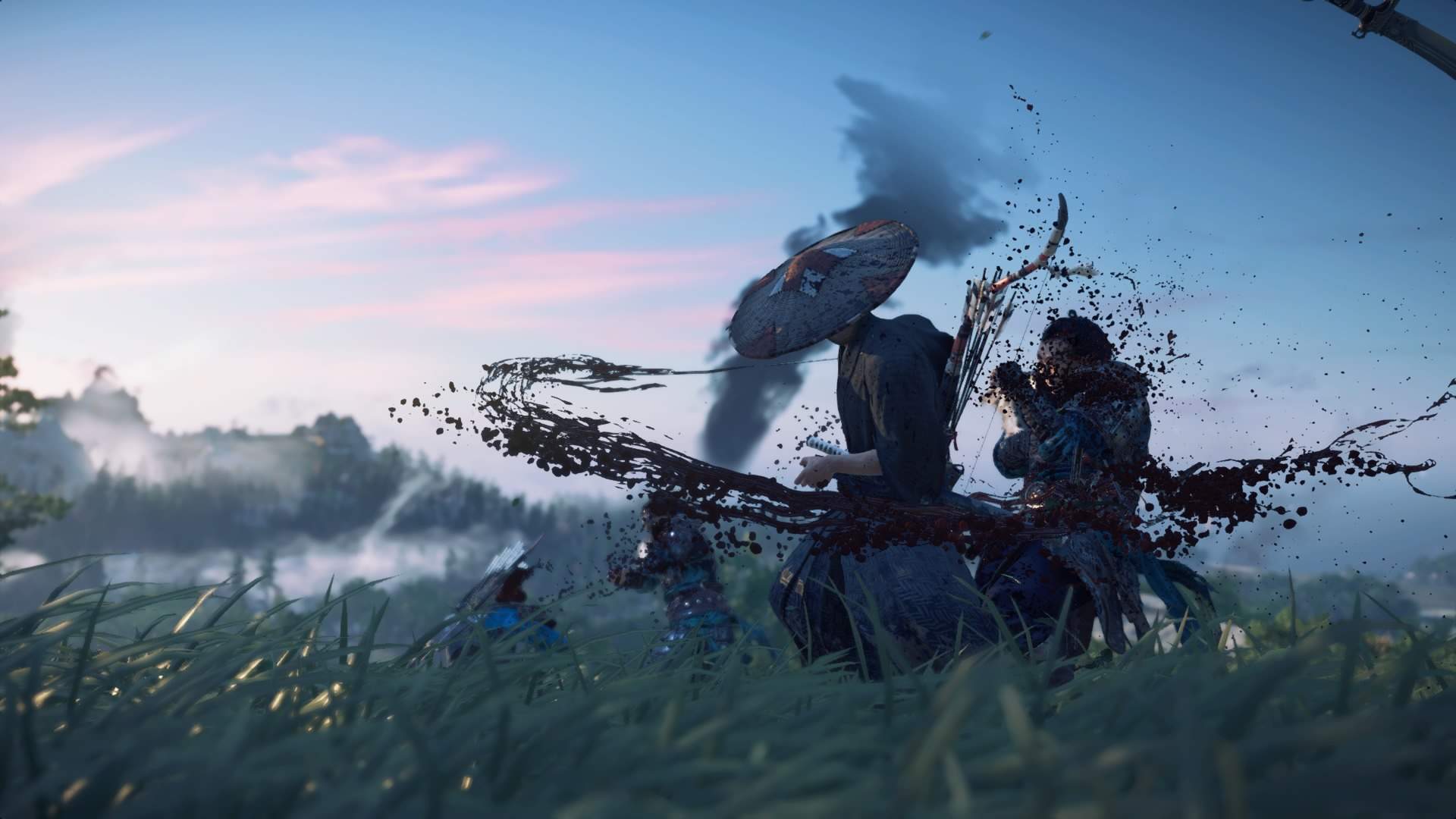 Ghost of Tsushima was the best-selling software title in the United States during its launch month of July, but Paper Mario: Origami King didn't do too shabby in its launch either.
According to numbers shared by The NPD Group and analysis by NPD's Mat Piscatella, total video game spending in July of 2020 reached $3.6 billion -- up 32% year-over-year.
This includes not only NPD's normal tracking of hardware, software, and accessories spending, but also some new additions to the way the NPD tracks spending from how it has in the past.
Going forward, instead of reporting only monthly software sales, NPD will now report "video game content" sales, which includes spend on full games, DLC, microtransactions, and subscriptions across console, cloud, mobile, portable, PC, and VR platforms -- with mobile data provided by Sensor Tower.
Hardware spending was down slightly, 2% year-over-year, to $166 million -- with Nintendo Switch retaining its position as the best-selling console both for July and for the year-to-date.
Accessories spending reached $170 million, up 34%, with gamepad and headset spending hitting new record highs for July, and the Xbox Elite Series 2 Controller maintaining its place as the best-selling accessory for both the month and year so far.
Finally, content spending for the month reached $3.3 billion, up 34% year-over-year, with digital spending specifically up 41%.
Ghost of Tsushima's debut as the best-selling title landed it a spot as the fifth best-selling game of the year so far, and Paper Mario: Origami King debuted at No.3, reaching a new launch month sales record for a Paper Mario title -- its physical launch month sales doubling that of Thousand-Year Door.
Call of Duty: Modern Warfare took No.2 for July, maintaining its spot as the best-selling title year-to-date, and The Last of Us Part 2 took No.4, also maintaining its spot at No.3 year-to-date -- as well as being the third-best-selling Sony-published game in history, behind Marvel's Spider-Man and God of War.
Other new entries in the top 20 this month included Sword Art Online: Alicization Lycoris, which debuted at No.10 as the highest-ranked Sword Art Online game in its debut ever.
Finally, it's worth noting that there are a handful of key titles missing in this month's sales data -- digital sales from Take-Two aren't included for July, including Grand Theft Auto V, Red Dead Redemption 2, and NBA 2K20, which tend to place high in the top 20. As a result, several of the numbers below for "last month" rankings may not match up with where they were in our reporting for June.
In a statement to GamesIndustry.biz, Take-Two said the following:
"At our discretion, we periodically share our internal sales data with outside research firms for inclusion in their media reports. We are not providing our digital sales data to NPD at this time for their monthly media reports."
In a follow-up, NPD clarified that it was indeed receiving digital sales data from Take-Two, but that the publisher had requested it be excluded from the monthly media report -- the data is still being used in reports for the firm's paid clients.
"Not all publishers choose to provide their internal sales data for inclusion in our monthly media reports," reads a statement provided by The NPD Group. "At this time, this report does not include data from Take-Two. Take-Two remains a valuable consumer of NPD's services."
Take-Two did not confirm whether or not it would have its data included in the monthly report in the future.
Here are the US Top 20 (based on dollar sales) for the period between July 5 and August 1, 2020, courtesy of The NPD Group:
| Last Month | This Month | Title |
| --- | --- | --- |
| New Entry | 1 | Ghost of Tsushima |
| 2 | 2 | Call of Duty: Modern Warfare |
| New Entry | 3 | Paper Mario: The Origami King* |
| 1 | 4 | The Last of Us: Part 2 |
| 3 | 5 | Animal Crossing: New Horizons* |
| 5 | 6 | Ring Fit Adventure |
| 4 | 7 | Mortal Kombat 11 |
| 6 | 8 | Mario Kart 8: Deluxe* |
| 8 | 9 | Super Smash Bros. Ultimate* |
| New Entry | 10 | Sword Art Online: Alicization Lycoris |
| 10 | 11 | Minecraft: PlayStation 4 Edition |
| 11 | 12 | The Legend of Zelda: Breath of the Wild* |
| 9 | 13 | Tom Clancy's Rainbow Six: Siege |
| 32 | 14 | New Super Mario Bros. U Deluxe* |
| 18 | 15 | MLB: The Show 20 |
| 12 | 16 | Star Wars Jedi: Fallen Order |
| 13 | 17 | Need for Speed: Heat |
| 19 | 18 | Marvel's Spider-Man |
| 16 | 19 | Assassin's Creed: Odyssey |
| 21 | 20 | Cal lof Duty: Black Ops 4 |
*Digital sales on Nintendo eshop not included
For the record: A previous version of this article interpreted Take-Two's statement on its digital sales inclusion as the publisher not sharing its data with The NPD Group at all. It has been amended upon clarification from NPD to be more specific about the situation surrounding its digital sales data's exclusion from monthly reports.