Genshin Impact mobile generates $2bn in first year
Excluding China, free-to-play open-world RPG was the highest-grossing mobile game of the past 12 months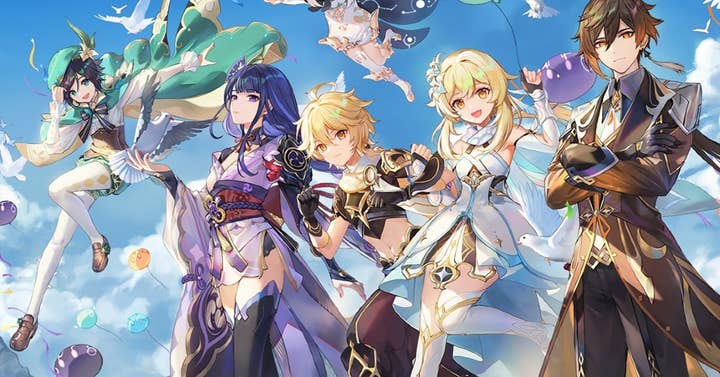 MiHoYo's hit free-to-play RPG Genshin Impact has generated around $2 billion in worldwide player spending within its first year -- and that's just from the mobile version.
Sensor Tower data suggests that the open-world fantasy game was the third biggest mobile game in terms of revenue across through the App Store and Google Play, missing out only to Tencent's Honor of Kings and PUBG Mobile.
China is the game's biggest market for Genshin Impact on mobile. On iOS alone, the game has generated $577 million in MiHoYo's home market, accounting for 28.6% of its total global revenues.
If you take China out of the equation, Genshin Impact becomes the highest grossing mobile game worldwide, followed by Pokemon Go and Robox.
The figures also show that Genshin Impact has not lost momentum during its first year. Sensor Tower reported back in March that the game generated $1.02 billion in player spending in its first six months.
Genshin Impact launched on September 28, 2020 and made $245 million on mobile in its first month, and it became the biggest international launch ever for a Chinese-developed game.
By the end of 2020, MiHoYo has reportedly earned close to $800 million, thanks primarily to the success of Genshin Impact, not only on mobile but also on PC and PlayStation 4.
We spoke to MiHoYo earlier this year about the game's initial success and the technical challenges of building an open-world RPG that runs on everything from smartphones to PlayStation 5.