Gearbox to help scientists map the human gut with Borderlands Science
New puzzle game within Borderlands 3 will enlist players to make up for computer shortfalls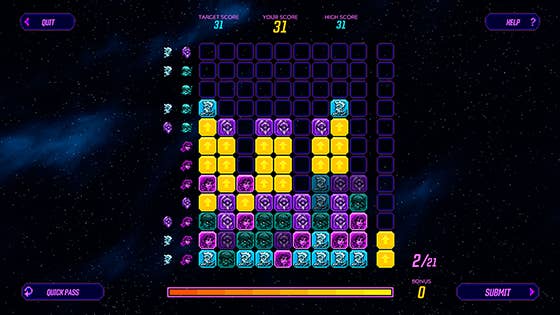 Gearbox Software has teamed up with scientists to assist with efforts to map the human microbiome using Borderlands 3 players' puzzle-solving skills.
The partnership between the developer and McGill University, Massively Multiplayer Online Science and the Microsetta Initiative sees the introduction of a new Borderlands Science mini-game into the best-selling shooter.
Players who tackle its challenges will be rewarded with in-game currency, and their solutions will help scientists analyse the similarities between microbes.
The project is part of an initiative to decode the trillions of microbes within the human body, some of which are associated with conditions such as cancer, Parkinson's, Alzheimer's, diabetes, autism and more.
According to Gearbox's release, computers struggle to identify the similarities between microbes because there are so many of them. By converting the microbes into blocks of different shapes and colours for the Borderlands Science puzzle game, it enables players to match those that are similar, feeding that data to scientists involved with the project.
This will not only help identify errors computers have made, but also save medical researchers from spending thousands of hours training computers to do the same thing.
Borderlands Science concentrates on the microbes found in the human gut biome. More information can be found on the Borderlands website, and there's a video narrated by scientist and actress Mayim Bialik breaking down the concept.