GameStop has closed 462 stores so far this year, 783 in last two years
Following another quarter of losses, CEO George Sherman says he anticipates fiscal Q4 to see positive year-on-year sales growth due to next-gen launch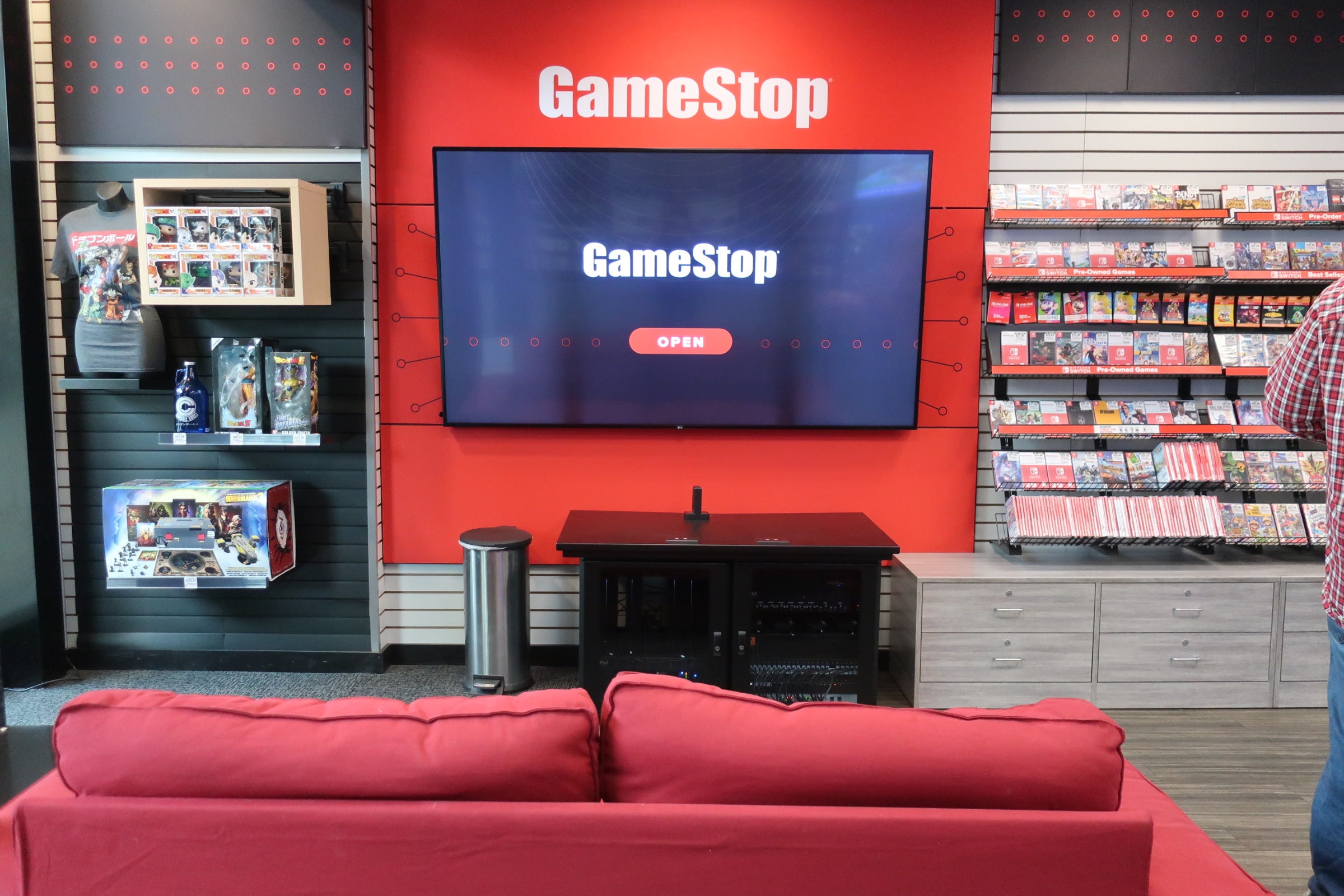 After multiple quarters of attributing continuing sales slumps to both COVID-19 and the end of the console generation, GameStop has at last reached the final quarter in which it has to deal with the latter culprit.
For Q3 ending October 31, GameStop posted net sales of $1 billion, down 30% year-over-year, and a net loss of $19 million -- compared to a net loss of $83 million for the same quarter last year.
It's worth noting that last year's $83 million loss was also an improvement year-over-year from a $489 million loss in 2018, indicating that the company's aggressive cost-cutting measures are making some measure of difference on its balance sheet.
The company attributes the losses this quarter to the end of the console cycle and the limited hardware and accessory availability that came with that, as well as various game delays, and an 11% reduction in its store base -- partially offset by recaptured sales at other locations and online.
Additionally, GameStop notes a few positives in its books: its e-commerce sales were up 257% year-over-year, its inventory has been reduced by 33% year-over-year, it reduced its selling, general, and administrative expenses by $115 million, and it repaid $10 million in debt in Q3.
That leaves GameStop with $270 million of short-term debt and $216 million of long-term debt.
Additionally, GameStop announced it has officially closed 462 of its retail locations by October 31, a number the company has continued to increase with each earnings call.
Last year, GameStop closed 321 stores, and projected at the end of 2019 it would close as many or more in 2020. By last quarter, it has closed 388 and projected to close between 400 and 450 by year's end.
In total, this brings GameStop's store closures over the last two years to 783. According to a presentation given to investors today, the company plans to close over 1,000 by the end of the fiscal year in March of 2021.
Also in the presentation, GameStop said it has completed the winddown of its Nordic business that it began this time last year, and divested its Simply Mac business.
The company continues to suspend its guidance due to uncertainty around the COVID-19 pandemic, though CEO George Sherman said in a press release that he believes the launch of next-generation consoles will at last bring GameStop back into the realm of year-on-year sales growth.
"We begin the fourth quarter with unprecedented demand in new video game consoles that launched in November, which drove a 16.5% increase in comparable store sales for the month, despite being closed on Thanksgiving Day and the impact of COVID-19 related store closures, which affected most of our European footprint," he said.
"We anticipate, for the first time in many quarters, that the fourth quarter will include positive year-on-year sales growth and profitability, reflecting the introduction of new gaming consoles, our elevated omni-channel capabilities and continued benefits from our cost and efficiency initiatives, even with the potential further negative impacts on our operations due to the global COVID-19 pandemic."