Gamestick Kickstarter introduces "developer tier"
$249 will secure six months of 100% revenue share for your first game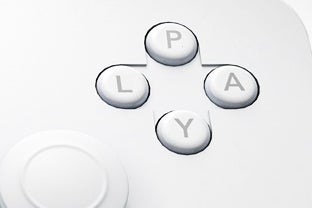 The Kickstarter appeal for the GameStick portable console has introduced a new backing tier for indie developers which, for $249 worth of backing, will entitle them to six months of one hundred per cent revenue share from their first game for the system.
With the device nearing an investment total five times that of its original $100,000 goal, the GameStick has already established a firm customer base. Developers have also been keen to invest, but head of games Sameer Baroova wants to offer something specifically for them.
"In the few short weeks following the campaign launch, we have had hundreds of developers sign up for access to our SDK, from established games studios to smaller Indie developers," says Baroova.
"What better way to repay this incredible support and to accelerate the big screen gaming revolution than with an offer that directly rewards those who were first to support us?"
The PlayJam developed Gamestick uses an Android OS and Bluetooth streaming to bring Android games to the large screen. It joins other devices like the Ouya and Nvidia's Project Shield in a wave of new, low price point hardware devices aimed at disrupting current home gaming models.