Gamescom prep continuing as planned despite Cologne event ban
UPDATE: EVO 2020 and Develop:Brighton also going ahead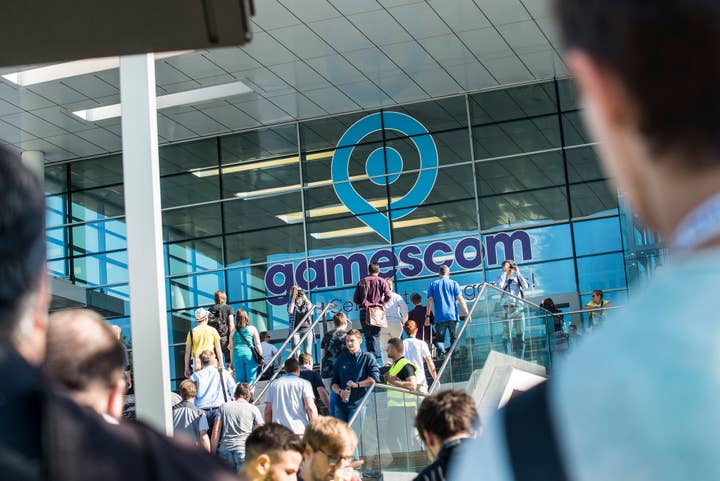 Original Story, March 16, 2020: The organisers of Gamescom are confident the show will be held this August as planned, despite a current ban on major events in its host city of Cologne.
In a statement shared via Twitter, the team assured that it is taking the ongoing outbreak of novel coronavirus (COVID-19) seriously and "the health of all trade fair visitors and partners is our top priority."
On March 10, the city of Cologne banned all major events with more than 10,000 attendees until April 10. Gamescom 2019 attracted 373,000 people.
However, Gamescom 2020 is due to run from August 25 to August 29, so the organisers believe the event will be able to continue.
"We will of course follow the recommendations of the responsible authorities regarding major events, evaluate them on a daily basis and make our decisions after careful consideration," the statement reads.
"The preparations for [Gamescom 2020] are continuing as planned according to the current state for the determined date."
The team assured that if host venue Koelnmesse opts to cancel or postpone Gamescom, all ticket purchases from the official ticket shop will be refunded.
Concerns around COVID-19 have already led to the postponement of GDC and cancellation of E3, making Gamescom the next major games event in danger of being affected by the pandemic.
Update, March 17, 2020: Tandem Events has also confirmed it is preparing Develop:Brighton with the hopes of running as scheduled.
The company is monitoring the situation closely and taking advice from Public Health England, but since the conference is due to take place in July, it believes it will be safe to host the event.
If Develop:Brighton is cancelled, Tandem will offer refunds on all passes.
Update, March 20, 2020: The organisers of the Evo Championship Series have also confirmed their 2020 event is going ahead as planned.
In a statement shared via Twitter, the Evo team said its esports tournament will still be held from July 31 to August 2 at Mandalay Bay, subject to the venue re-opening.
The team is constantly monitoring updates from local governments, the WHO, CDC and public health agencies. If it is postponed or cancelled, all tickets will be refunded.