Games revenue up 96% for Sony, year on year
Hugely successful quarter sees PlayStations outselling Xboxes by 3:1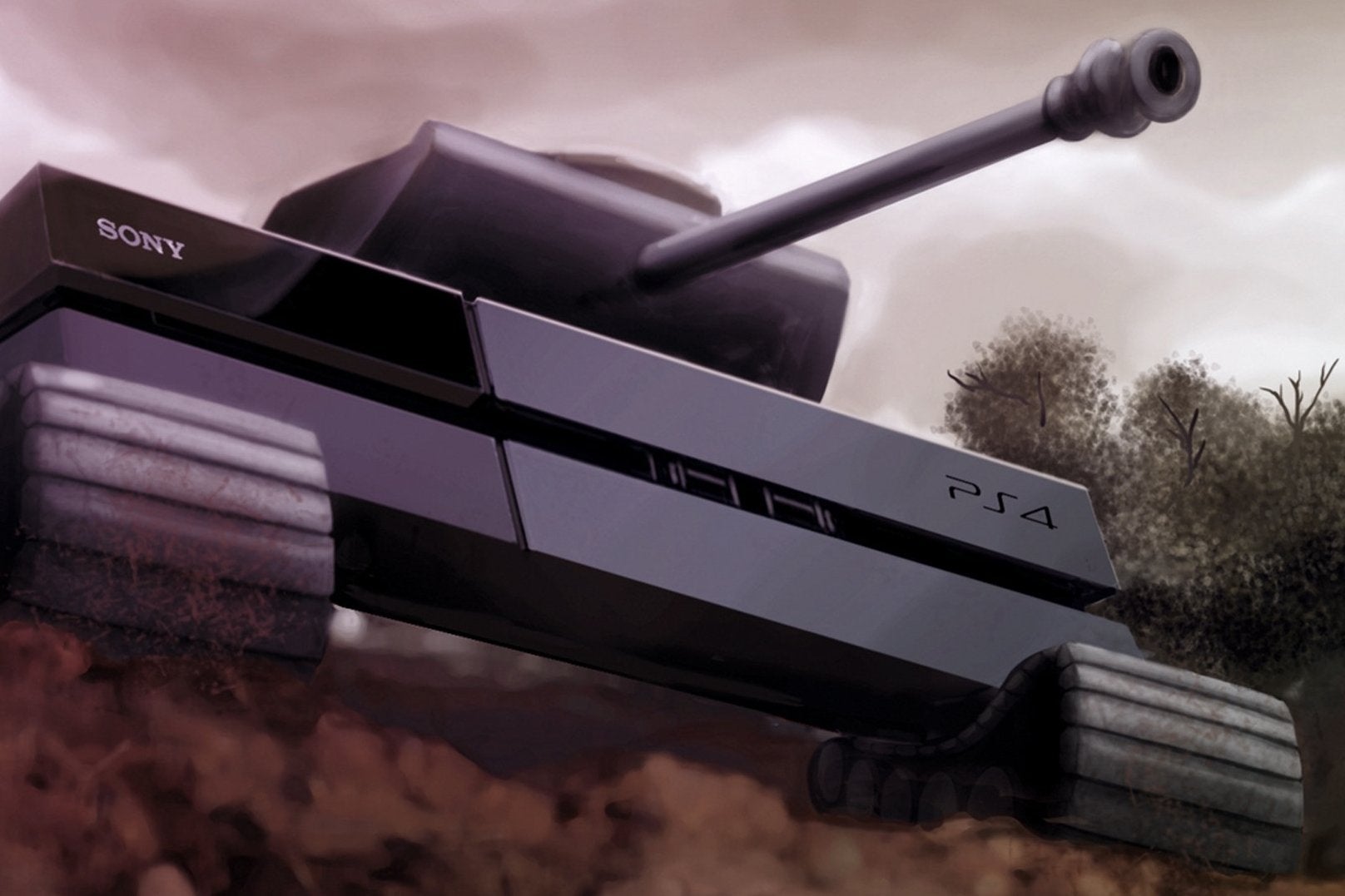 Sony's latest financial report has revealed the full impact of the PS4's success on the PlayStation business, with the majority of a phenomenal 95.7 per cent increase in revenues attributed to the platform and its attendant services.
257.5 billion Yen ($2.5bn) was generated in sales by Sony's Games & Network Services arm in the three months from April to June 30. A note in Sony's report puts the credit for that growth largely in the PS4's account, attributing it to both hardware sales and "a significant increase in network services revenues accompanying the launch of the PS4. Sales to external customers increased 101 per cent year-on-year."
Since its launch in November 2013, the PS4 has transformed the fortunes of the division, turning last year's first quarter loss of 16.4 billion ($164m) into an operating profit of 4.3 billion Yen ($43m), despite being offset by the inevitable accompanying downturn in PS3 hardware and software sales.
Sony's figures aren't broken down in too much detail, but the report does reveal that 3.5 million console units (PS4 & PS3) were sold through to customers in the quarter, up from 1.1 million the year prior, along with .75 million portable units (PSP, Vita and Vita TV), up from .6 million. Combined software sales rose from 68 billion Yen to 85 billion Yen.
That 3.5 million figure puts a huge amount of clear water between Sony and Microsoft in terms of hardware sales, with Microsoft reporting just 1.1 million Xbox One and 360 units shipped during the same quarter.
For the full year, Sony forecasts revenues of 1240 billion Yen for Games & Network Services, with an operating income of 25 billion Yen.
Sony's English-language investor call is due to take place at 22:00 JST (14:00 BST, 9:00 EDT), this story will be updated to include any new information that arises.