Games and Online Harassment Hotline launches to "encourage help-seeking behaviours"
New service offers free and confidential emotional support for anyone suffering or perpetrating abuse in the games industry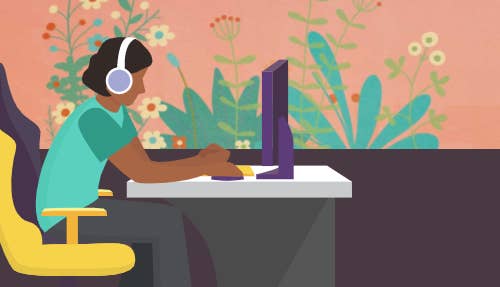 The Games and Online Harassment Hotline is now live.
The project has been led by non-profit organisation Feminist Frequency and offers emotional support to anyone in the games industry or that plays video games.
To begin with, it will be a USA-only service operating from Monday to Friday between the hours of 4pm and 7pm PT.
Anyone who needs support can reach out by texting SUPPORT to 23368. Conversations will be free, confidential and text-based.
The hotline is operated by a call centre with agents who have been through 100 hours of support training, plus additional training around video games and the industry to ensure they are "culturally competent," GamesIndustry.biz has been told.
The hotline was conceived by games critic Anita Sarkeesian, who serves as its executive director, in the wake of last year's allegations concerning abuse and harassment across the industry.
It opens following another wave of similar allegations.
A test run was conducted in March, offering support to those affected or financially impacted by the postponement of GDC 2020.
Now the service aims to become a permanent fixture, and Sarkeesian hopes it will accelerate a culture shift around how abuse and harassment are handled in the industry.
"Part of the goal of the hotline is to encourage help-seeking behaviours," she told us. "I know there are a lot of folks who are resistant to reaching out, saying they're having a hard time and could use someone to talk to. Text messaging helps soften that particular barrier."
Sarkeesian emphasised the hotline is "open to anyone who makes and plays games" and is not restricted to supporting victims of the most extreme forms of harassment.
"If you're feeling depressed, isolated or lonely, if COVID is really getting to you, if you're dealing with crunch or burnout at work, if you're dealing with abuse or online harassment... it's a very wide range of emotional support we want to provide," she said.
"There are not a lot of places for folks to go to deal with online harassment, to talk to someone who understands and can be there for them. It's still stuck in whisper networks. We really need somewhere people can go that's not contingent on who you know."
Eve Crevoshay, executive director of games-centric mental health organisation Take This and member of the hotline's advisory board, adds that the hotline aims to help abusers as well as their victims.
"The hotline is expressly open to anyone," she says. "So that means people who may be perpetrating harassment or abuse will also be in need of support sometimes. Everyone is welcome in this space."
If someone feels like they may have caused harm, they are also able to text into the hotline to talk about their actions.
Crevoshay and Sarkeesian emphasise that the hotline provides emotional support, not prescriptive instructions on what to do next, but agents will be able to offer some options on how to move forward.
The Games and Online Harassment Hotline is sponsored by Landfall Games, Superhot, Inhuman Conditions, Awesome Without Borders and Hidden Folks. It is also accepting public donations to continue funding the project.
GamesIndustry.biz will publish our full interview with Sarkeesian and Crevoshay in the coming weeks.