Game Workers Unite internal disputes intensify as UK chapter considers separation
International group addresses controversy around former member, takes belated stance on racial injustice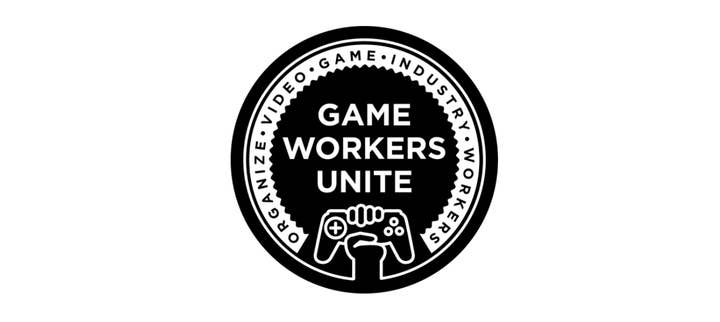 The dispute between Game Workers Unite International and several of its local chapters continues, with the UK branch now preparing to potentially separate from the organisation.
The news follows a new statement from Game Workers Unite that apologises for "all the harm that has been caused by our members" after complaints of racist conduct by members of the International team.
The statement specifically refers to a former chair of the communications committee, Marijam Didžgalvyte, who was recently accused of "exclusionary behaviour and bullying."
Didžgalvyte has denied all allegations made against her.
The UK chapter of Game Workers Unite told GamesIndustry.biz last week that Didžgalvyte was no longer a member of GWU International. GWU UK is a part of Independent Workers of Great Britain, which is currently conducting its own investigation.
The GWU statement confirms that Didžgalvyte no longer holds her position on the committee in change of the organisation's Twitter account, adding that this committee has been officially dissolved and that she no longer has access to any GWU accounts.
The group notes that her only affiliation is now through GWU UK, which, as mentioned, is already handling the situation with its own procedures.
GWU International also apologises for the circumstances that led to another member of GWU UK -- believed to be 80 Days writer Meg Jayanth -- and three local chapters -- likely including GWU Seattle, which issued the first statement on this matter -- to act independently and publicly naming Didžgalvyte.
The organisation notes that these actions by Jayanth and the local chapters "go against the GWU Code of Conduct that there were required to adhere to, demonstrating that we failed to communicate it properly."
It added: "Our inability to deal with the situation before it escalated, and the loss of trust this caused, is our failure as an organisation."
The International team added it "will not tolerate any further harassment from our members towards any of the parties involved," and offers to help with any request from the IWGB during its investigation.
Responding to Jayanth's complaints over the reference to her in the statement, GWU UK has emphasised the International group does not speak on its behalf.
"We are working on a response to [this statement] ourselves, as we do not agree with it," the chapter wrote.
"We're planning to submit a motion at our upcoming AGM to allow our members to discuss and vote on separating from GWU International."
GamesIndustry.biz has contacted Game Workers Unite UK for comment and more information.
The International statement was written by the group's Organisational Transitional Period Committee, and specifically be "delegates of colour elected by their chapters."
The committee has been formed as part of efforts to restructure the International group, which claims is "in reality an almost completely inactive Discord server." This server will be scrapped with plans to put a brand new structure in place in the middle of June.
The new structure will "bring local chapters to the forefront" with the International team existing only to offer support for these groups.
It will also include an anti-racist committee that will only be open to Black people, Indigenous people and People of Colour.
These restructuring efforts have been in the works for several months, which the International group claims is the reason for its silence on both the accusations against Didžgalvyte and the ongoing worldwide protests against racial injustice.
Apologising for not commenting sooner, the organisation said that white supremacy is "pervasive within the games industry" and "being reproduced even inside our own organisation" -- something it hopes to address with the restructure.
"Our industry is run by bosses who contract racist ex-cops as consultants to produce games glorifying police brutality, and by business owners who profit from underpaying Black workers and who rely on the police to defend their position of ownership," the group said.
"It's up to us, as workers, to stand in solidarity with each other and build collective power against white supremacy."