Game Workers Unite International member accused of "exclusionary behaviour and bullying"
Update: GWU UK representative confirms Marijam Didžgalvyte is no longer part of the organisation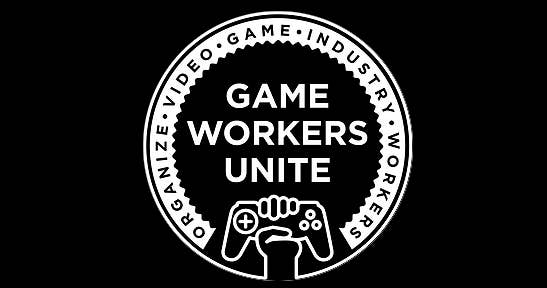 Update: A representative of Game Workers Unite UK has confirmed to GamesIndustry.biz that Marijam Didžgalvyte is no longer part of the International group.
The spokesperson said there is a "process for investigating and taking action on reports made against our members and we are doing so now."
Original story: Industry advocacy group Game Workers Unite is being called upon by one of its own chapters to dismiss a prominent member of its leadership team.
GWU Seattle posted a public statement demanding that GWU International remove Marijam Didžgalvyte for her "exclusionary behaviour and bullying."
The Seattle chapter also criticises the international group for claiming there was "an accountability process was in place that does not exist."
The statement does not give specifics as to which incidents have prompted these demands, but in her own statement, Didžgalvyte believes this stems from a disagreement between herself and Lionkiller developer Sisi Jiang last year.
According to the latter statement, Jiang proposed that Game Workers Unite do more to address white supremacy and Didžgalvyte suggested this be handled by local chapters rather than the international group. Her concern was that the issue would make the group appear too focused on "Western stuff".
She says later realised her behaviour could have seemed dismissive and reached out to apologise to Jiang, although did not receive a reply.
Jiang's own comments on the matter say Didžgalvyte "personally told me that they didn't want to alienate game developers by condemning racism."
They add that they are not open to discussion about the incident "when the main account has still yet to retweet even a single bail fund" within its support for protestors during the current situation in the US.
"I get why we're all dunking on GWU, but white developers need to think about why the org was so flawed," they wrote. "Because game development is majority white. There are more LGBTQ devs than all Black [and] Latinx developers COMBINED. I guarantee that most studios also have the same problems as GWU.
"GWU is not an outlier. It's a symptom of the broader industry. What are YOU going to do to make sure that Black developers can survive your studio after they enter the door? What are you going to do when they're being harassed or talked over?"
In her statement, Didžgalvyte wrote: "I truly believed that this specific matter was resolved. I said three clumsy sentences in a meeting that were not closing down the discussion, but just trying to rethink it, immediately felt bad about it, addressed it and apologised to Sisi straight away.
"I asked for good faith that it was essentially a miscommunication and I was ready to post any thread that eventually got made. I would never counter any anti-racist messages coming from GWU International."
Tweets from various industry members in the past few days -- including a thread by 80 Days writer Meg Jayanth, where Didžgalvyte first posted her statement -- suggest this is connected to a broader pattern of behaviour rather than a single incident.
GWU Seattle's statement demands that Didžgalvyte be "removed from her position of influence, control of the @GameWorkers Twitter account and removed from the International organisation."
It claims her own statements about "stepping away" from the group and GWU's general silence on the matter are "far from sufficient."
The chapter wants the International group to publicly apologise to any members that have been "harmed and harassed" by Didžgalvyte, and approve the creation of an anti-racism committee to address the situation.
GWU Seattle has demanded a response before 9pm EST on June 7, and is asking for all other chapters to support its calls for wider reform of the organisation.
"These solutions are not complete but are actions that must be taken now, more work is to be done in the immediate future to correct the endemic latent racism present in the entire organisation," the group wrote.
Some chapters, such as GWU Detroit and GWU Argentina, have already shared the statement or publicly stated their support. Others, such as GWU UK, acknowledge the complaints against Didžgalvyte and assure members these are being taken seriously.
A day before the Seattle chapter posted its statement, the GameWorkers Twitter account did mention the creation of an anti-racism committee staffed only by people of colour.
Other chapters, including the Los Angeles group, have acknowledged the claims of racism within GWU and pledged to root it out.