GAME sells Insomnia Gaming Festival organiser to Supernova Capital
Craig Fletcher, founder of original Insomnia team Multiplay, to lead operations going forward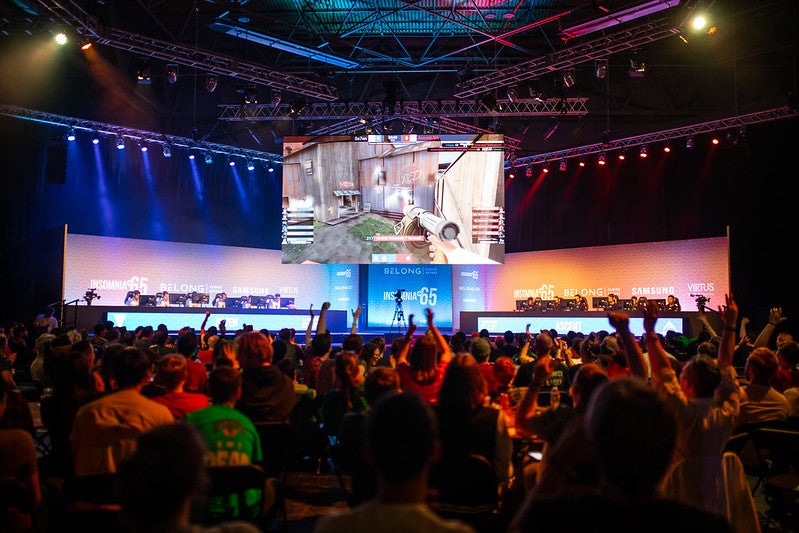 UK retailer GAME has sold Player 1 Events, the division that organises Insomnia Gaming Festival, to Supernova Capital for an undisclosed sum.
All existing staff for the company will be retained and is working on a potential Insomnia event for the UK to be hosted in 2021 -- subject to COVID conditions.
The deal will also see Insomnia -- a large-scale event that combines LAN parties with esports tournaments -- brought back under the leadership of Craig Fletcher, who joins Supernova's executive team.
Fletcher was the founder of Multiplay, the company that originally ran Insomnia Gaming Festival, which he ran along with his brother Stewart. GAME acquired Multiplay in 2015 for £20 million.
Craig left at the end of 2017 to become an investor in other games businesses. Meanwhile, GAME sold Multiplay's digital business -- which handles multiplayer servers for select titles -- to Unity for £19 million.
The remaining physical events business was renamed GAME Esports and Events, and later Player 1 Events, with plans to expand Insomnia into overseas markets. These plans will continue in 2022 under Supernova -- again, depending on the effects of the pandemic.
"We've seen over the last year that the demand for events has been palpably growing, both as interest in esports has grown dramatically, but also people longing to return to the atmosphere of being at a live event," said Fletcher.
"By relaunching Insomnia, we will take things to a new level, uniting gamers of all ages, and players of all levels to come together at inspiring live events. We hope to be in a position to make announcements on 2021 events soon."