GAME re-opening stores on June 15
All stores in England and North Ireland will open doors next Monday, but Belong Arenas remain closed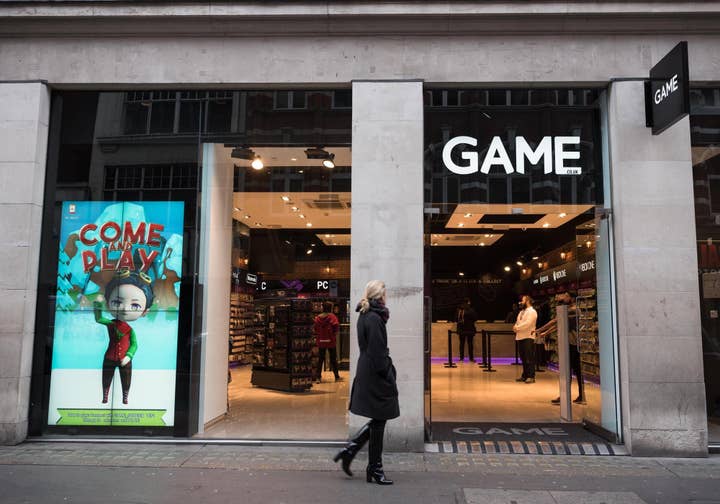 UK specialist retailer GAME has confirmed it will re-open the majority of its branches on Monday, June 15.
The move is in line with government guidance, which allows the opening of non-essential retail in the hopes of reinvigorating the economy.
However, shops must enforce added hygiene and social distancing measures in order to prevent the spread of coronavirus.
In an email to customers, GAME has said it will now limit the number of people allowed in each store at any time, and has added markers to the floor to help keep everyone two metres apart.
Customers are asked not to browse the stores but instead turn to staff with any enquiries. Those that do make purchases are encouraged to use contactless or mobile payments in order to minimise the need for contact -- although the former is limited to £45.
GAME urges people to use the online Click and Collect or Click and Reserve services wherever possible. Those that do should wait for a text or email confirming their item is in store before heading there.
The retailer has also added screens around the tills to protect both customers and staff, with the latter now supplied with masks, gloves, face guards and hand sanitiser.
This equipment will also be used to handle trade-ins. Customers must now place used games on the counter and step back before the staff can check them.
All products traded in will be wiped clean with alcohol wipes and isolated for three days before going on sale.
The email to customers indicates stores in Wales will open on June 18. However, a press release suggests that, as with Scotland, all stores will remain closed until the local governments advise otherwise.
Belong Arenas will remain closed for the time being.
It's a prime week for the business to re-open most of its physical outlets. Friday, June 19 sees the debut of Sony's hotly anticipated The Last Of Us Part 2, with Private Division's Disintegration and THQ Nordic's Desperados 3 arriving a few days before.