Game Changers 2021: Part Seven
Today's Game Changers advocate for opportunities for creators of color, plant trees, prove that games isn't just a young person's game, and elevate the Arabic scene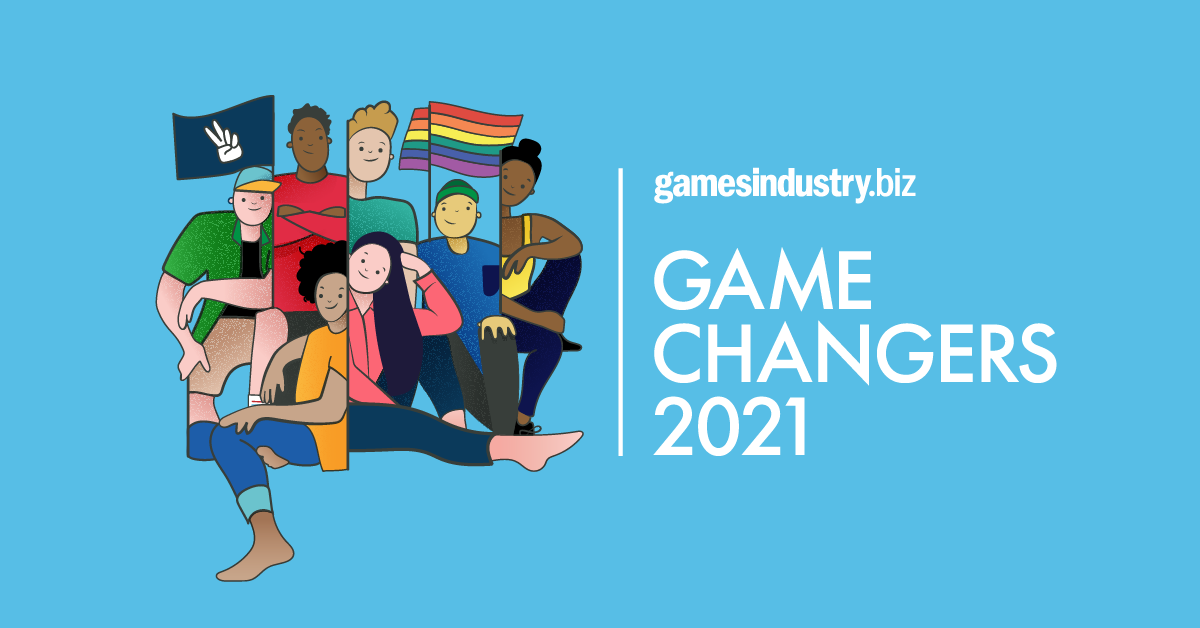 The GamesIndustry.biz Game Changers is an initiative that profiles individuals and organisations making progress in vital areas like diversity, accessibility, charity, mental health, progressive politics, lifting emerging markets, uniting communities, and more -- people whose stories can show us how this industry can be that better and more inclusive place.
Below is the latest wave of 2021's Game Changers, with more to follow every working day, with a full wrap-up coming later this month. Find previous articles and more about this project here.
Lisette Titre-Montgomery, Double Fine Productions
When discussing how she entered the games industry, Lisette Titre-Montgomery says she did so by accident. Since then she has gone on to have a 20+ year career, and is now art director at Double Fine Productions.
Over the course of her career, she has also become an advocate for diversity, equity, and inclusion.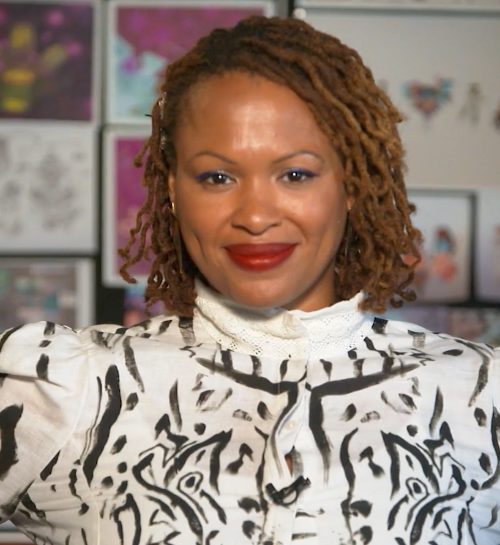 Among her achievements, she sits on the board of directors of games-focused tech training programme Gameheads, is a member of the US Department of State's Speakers Bureau where she advocates for career opportunities for women and people of color in games, and regularly contributes talks with organisations such as Black Girls Code and Girls Who Code, among others.
She was also invited to the White House to work on diversity initiatives aiming at improving hiring in tech during the Obama administration.
Montgomery credits the network she's found over the years for helping her do what she does.
"I have grown my career through a patchwork of mentors and opportunities that I found for myself in the industry," she tells GamesIndustry.biz.
"By chasing the kind of games that I want to play, I've been able to find the kind of people I want to make them with. So really, it is my network that supports me and continues to help me grow."
When addressing the question of how the industry can support her, she says it can do so by being more welcoming to marginalized individuals.
"We need to see Black creators as an investment. This will help turn the tide to see more creative and quality contact across the entire industry rather than just relegated to niche markets"Lisette Titre-Montgomery
"I believe the best way for the industry to support me is to provide more opportunities for black women and creators of color by creating new IP and new franchise opportunities. We need to create more opportunities for creators to express in their own voice," Montgomery explains.
Looking ahead at the future of the games industry, she emphasizes it needs to be more diverse.
"The industry needs to diversify its content to create new spaces for the new players we will be acquiring over the next few years, in newly connected territories across the world. We need new voices to relate to our new customers," she continues.
"We also need to see Black creators as an investment. This will help turn the tide to see more creative and quality contact across the entire industry rather than just relegated to niche markets."
Ustwo Games
When the Ustwo Games team launched its latest title, the environmentally minded Alba: A Wildlife Adventure, it made a promise perfectly in keeping with the game's central message: the studio would arrange for one tree to be planted for every copy sold, in a bid to raise awareness of the impact of deforestation -- a project dubbed Alba's Forest.
The goal was to plant one million trees, and one year after launch the studio has achieved that.
Ustwo Games CEO María Sayans discusses the origins of Alba's Forest: "About two years ago, while working on the game, we asked ourselves how we could have an impact in the real world. We had recently obtained our B-Corp certification and that energised us to be more ambitious about our positive impact on people and the planet.
"We engaged with organisations in the environmental space on a number of different fronts such as science educators, wildlife conservation, climate activism. We narrowed it down to two specific projects, Count Us In (to engage our players in action with proven positive climate impact) and Alba's Forest (to plant a tree for every copy of the game bought or downloaded)."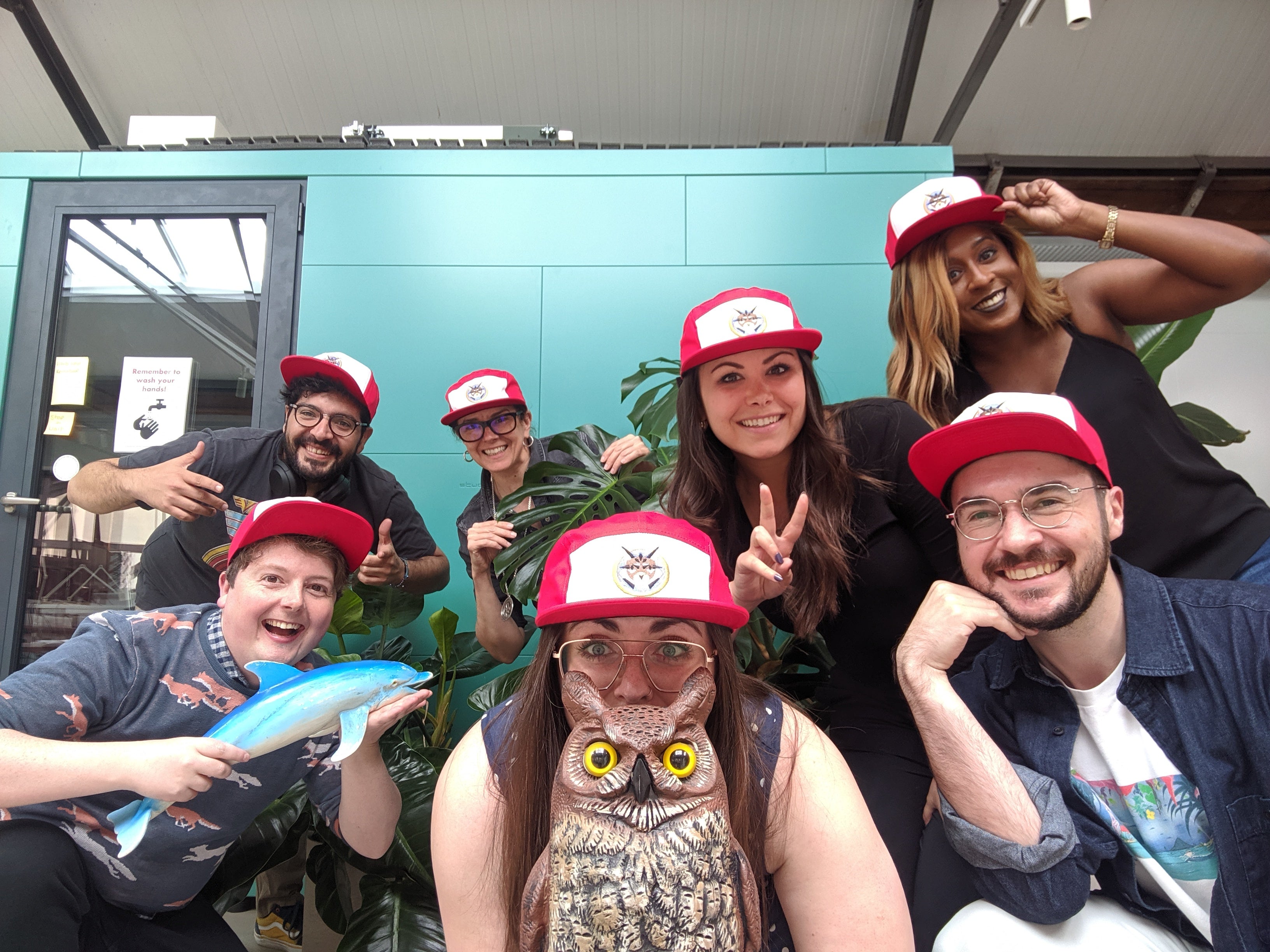 Some of the Ustwo team has already been using Ecologi, which manages the tree planting initiative, and connected the two companies. As the project began taking shape, folks from every corner of the studio became involved; marketing, operations, finance, even the board of directors -- everyone pulled together to make Alba's Forest happen.
Sayans describes it as "the work of the whole team coming together under a strong purpose, determined to use our platform as game makers for positive impact."
"Many people and organizations have supported us on this journey, and continue to do so," she continues. "When we started reaching out to experts in the environmental space we were pleasantly surprised by how many people wanted to help us, lending their time and expertise to help us figure out how to put a plan together and action it. UN Live helped us connect with environmental experts, Ecologi connects us to projects on the ground that are vetted to the highest standards, Eden Reforestation runs the actual reforestation project working with local communities to plant and steward the forests, and of course our players, many of whom have gone and donated extra trees to the forest."
"Climate change is the defining challenge of our generation and this decade is make-or-break time"María Sayans
It's a prime example of the games industry contributing to one of the biggest issues facing our society: the future of the Earth itself. Sayans points to the many games companies that have joined the UN's Playing for the Planet Alliance (which, naturally, includes Ustwo), and encourages more developers to think about the similar projects they could run.
"Climate change is the defining challenge of our generation and this decade is make-or-break time," she says. "It is not something that other people are going to solve for us, we all have a role to play, and particularly game makers have an incredible platform to effect change.
"And if you want to do something right now, please visit Alba's Forest and consider donating a tree."
Kathy Smart, Joy Everafter Stories
The games industry is often thought of as a young person's game. Kathy Smart is breaking through that stereotype, serving as producer, writer, designer and all-round web wizard at Joy Everafter Stories, the Adelaide-based studio that she founded.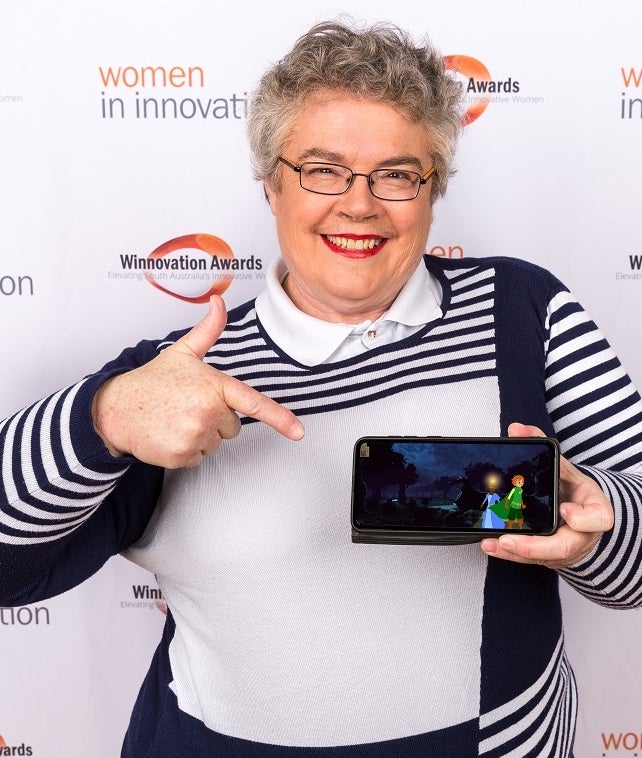 Smart also co-founded the Adelaide Game Developers Discord server in 2019 with Arthur Ah Chee, which currently has over 700 members.
At 62 years old, Smart is proving that game development is not just for the young, showing that absolutely anybody can make a mark on the space.
"I already had a Masters in Creative Writing when I attended an inspiring workshop run by Brisbane developer Christy Dena, who showed how games could inspire really strong emotions," Smart says about her journey into games. "I left a place I had worked for 24 years and went and earned an Advanced Diploma in Game Design and Production at AIE in Adelaide."
She is part of several initiatives, including the Inclusion, Diversity, Equality and Accessibility (IGEA) working group which works to create resources for marginalised and disabled individuals. Her efforts to create inclusive entertainment shines through her games too, particularly her interactive novel, Frog's Princess.
"When I was showing it at the Melbourne Playground at ACMI in 2018, I was struck by how children of different ethnicities were being forced to play as Caucasians," Smart tells us. "So I took it home and my brilliant programmer Scott Purcival, and my long-suffering 2D artist Christy Butt and I all worked really hard making it so our characters can have different skin tones, and hair and eye colours. We even added bald characters so cancer patients can see themselves as heroes too."
"I think we need Australian state governments to become more aware of the games industry"Kathy Smart
Smart also calls it a "no-brainer" to make the game accessible for blind and deaf players.
This year, Smart won the Rising Star accolade at the Australian Game Developer Award (AGDA) for supporting the games community, and a South Australian Women in Innovation Award (Winnovation Award) for innovation in the Arts. Her game is currently nominated for Best Game at the South Australian Screen Awards.
Smart says that the games industry has been incredibly supportive of her development journey, but backing from the Australian government leaves something to be desired, noting that even AVCon -- Adelaide's Anime and Video Games Festival that has been running since 2002 -- does not receive any government support.
"I think we need Australian state governments to become more aware of the games industry," she says. "Being tied to the screen industry, as we are in most states, has led to not much more than screen industry awards to be carefully worded to exclude games from eligibility. Governments should be supporting game dev conferences like the AVCon Indie Games Room, and regular game jams and funding opportunities."
Arabic Games Conference
In April of 2020, it became clear that the pandemic was going to require people to think differently about how they network and share information, and a flurry of virtual game events was born. Many of them were intended to replace the events that were no longer possible, but Tunisian Games Developers co-founder Houssem Ben Amor and LebGameDev co-founder Joseph Azzam worked together to organize a virtual event to fill a pre-existing need.
"Most of the events in the region were not highlighting 100% of the local talents or studios," Ben Amor tells us. "Let's say 70% of the speakers and so on are from outside the region. So I came with the initiative to put the spotlight on local studios and devs."
They enlisted the help of Black Dune Studio's Mohamed Bouabidi and LebGameDev organizers Iyad El-Hout and Carl Farra, and in July of 2020, the first Arabic Games Conference was held online.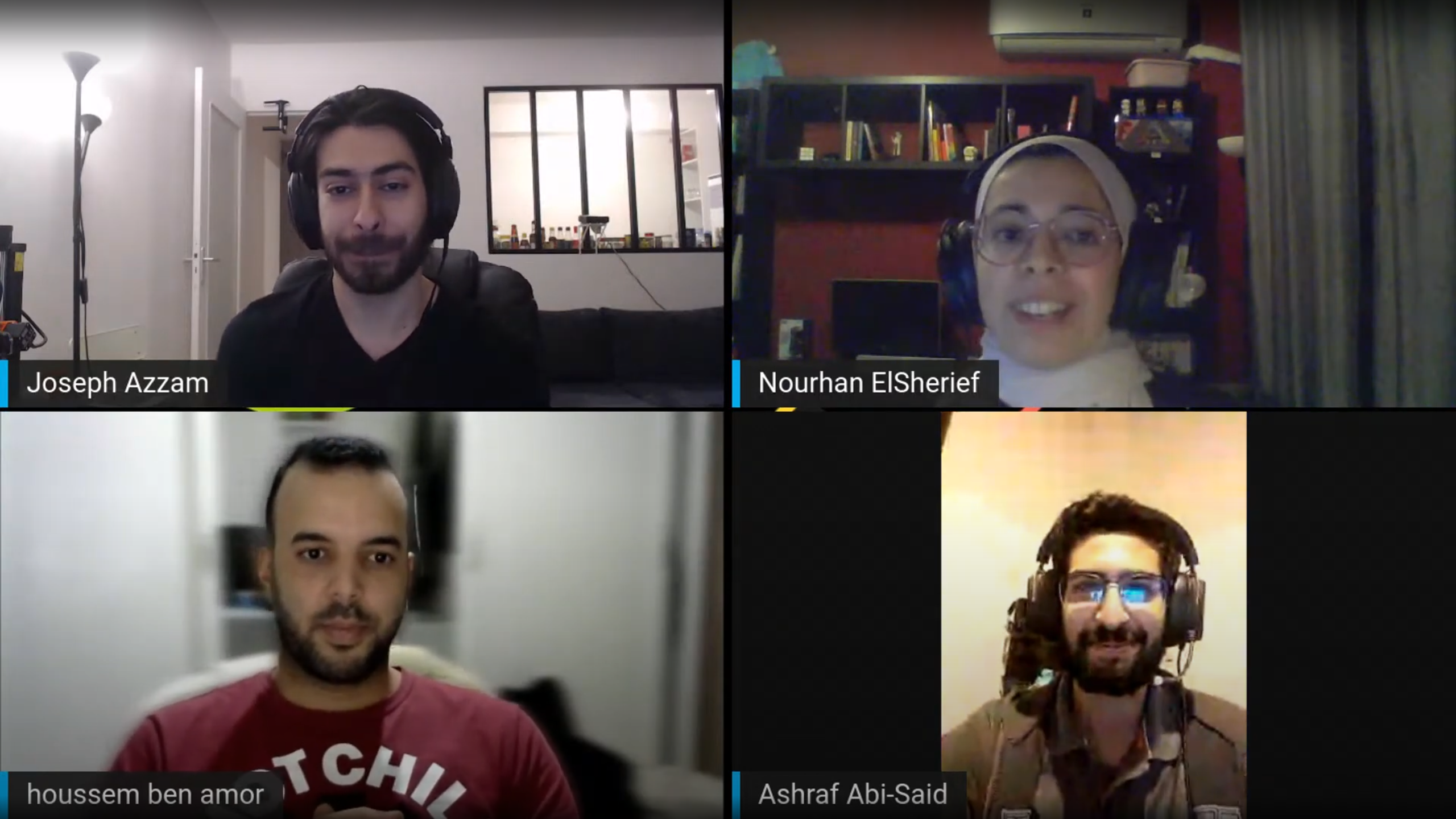 But where so many pandemic events failed to find traction, Arabic Games Conference returned with a 2021 show last month, this one organized by Ben Amor, Azzam, and two newcomers in Instinct Games senior game developer Nourhan ElShereif and Falafel Games developer Ashraf Abi-Said. (El-Hout also contributed to the second event, Azzam notes.)
"Arabic Games is a community-led initiative," Azzam emphasizes. "All the people involved in it are community leaders from different countries, and they volunteered a full-time amount of time to make sure this initiative happens. They did all that while having a full-time job, and other commitments. They did not get paid or ask anything in return, as they only want to help aspiring devs succeed, and find a welcoming online community that supports them."
He says the industry can help by matching that devotion with its own initiatives to grow game development in the region and helping to offset the disadvantages developers there face, the barriers to entry for gaming showcases, attracting investment, and the like.
ElShereif likewise calls upon the industry to get involved in the region, shed light on small communities, and assist them with professional workshops and sponsored events, while Abi-Said says the biggest challenge is getting funding, whether it be for his own projects or events like Khaddit Beirut's Gaming Academy, which he is also an organizer for. In either case, he stresses the need to bring visibility to gaming events like these in the future.
"The most important challenge we have in the region is education," Ben Amor says. "We don't have an advanced curriculum or even universities that teach game development and game design in a proper way.
"The second one is investment support. We need more attention from global investors because there are hidden gems in our region that need to be discovered and supported financially."
Check back tomorrow for more profiles of our 2021 Game Changers. The profiles will all be compiled on this page until our wrap up article later this month.