Future shuts Xbox World and PSM3 magazines
"We intend and fully expect there to be no redundancies"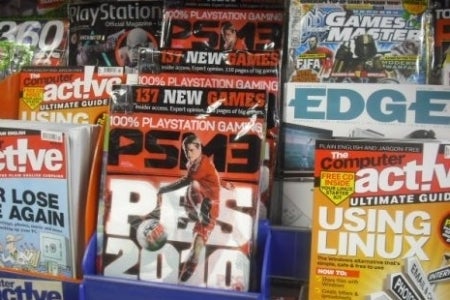 Future Publishing has announced that the December issues of both Xbox World and PSM3 magazines will be the last, but promises the closures will not result in any job losses.
"After careful consideration, Future has made the decision to close Xbox World and PSM3 magazines with the final issues going on sale on December 12," Clair Porteous, Future's head of entertainment told CVG.
"This decision has been taken as Future continues to focus on its strategy on accelerating digital growth across its international digitally-focussed brand business.
"Future's gaming portfolio saw over 14m unique users for October 2012 - up over 20 per cent on October 2011. We intend and fully expect there to be no redundancies and will be looking to redeploy all staff within the business."
Dan Dawkins, editor of PSM3, broke the news to readers on Facebook.
"In truth, we've been finding it hard to keep the magazine at the level we'd like for a little while now, and we'll all be grateful of the rest. Like that bit at the end of MGS4 where Big Boss toots on a cigar. Finally at peace. While, er, coughing his lungs up."
He added that PSM3 subscribers would have the option to switch to Official PlayStation Magazine UK, or obtain a refund for remaining issues.
Last week Future US closed PlayStation: The Official Magazine while Future Publishing in the UK shut down Nintendo Gamer magazine in August.