Future shuts down Nintendo Gamer magazine
UK publisher closes magazine ahead of Wii U launch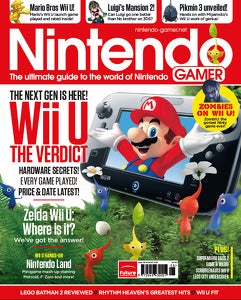 Future Publishing has closed its independent Nintendo magazine, Nintendo Gamer.
"After careful consideration we've taken the decision to close Nintendo Gamer magazine," publisher Lee Nutter told Future Publishing's CVG.
"However, with Future's ongoing strategy to drive digital growth across its international, digitally-focussed brand business, the website, Nintendo-Gamer.net will continue as excitement builds ahead of Nintendo's Wii U launch."
The magazine launched in 2006, and its total average net circulation for 2011 was 7,745.
Future will continue to publish its licensed Nintendo publication, Official Nintendo Magazine.