Fruit Ninja selling licensed products worldwide
Developer Halfbrick selling plush toys and more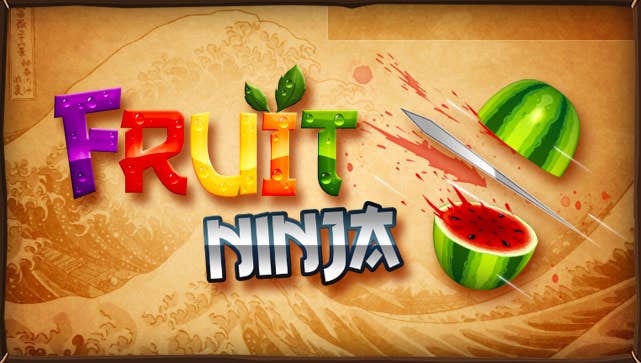 Halfbrick, the Australian game development studio behind the chart-topping iOS games Fruit Ninja and Jetpack Joyride, announced that it has licensed Fruit Ninja products to several companies around the world. Seeing that Angry Birds has been bringing in a substantial part of its revenue from licensed products must surely have influenced their decision.
Since its debut on the iTunes App Store in 2010, Fruit Ninja has become an international phenomenon, topping sales charts in more than 80 countries with more than 25 million players daily. In less than 13 months, the title achieved more than 20 million downloads, earning a spot as one of the top 10 most downloaded iPhone games ever released. With over 1.3 trillion fruits slashed, the title holds a record of more than 300 million downloads for iPhone, iPad and Android.
The Fruit Ninja international licensee partners include Play by Play Toys & Novelties for plush and novelty toys, and Poetic Gem for 'augmented reality apparel', both in Europe. In Asia, Shenzhen Vicky Technology & Trade Co. will have mouse pads, hard disks, LED/USB desk lamps, wallets, coffee mugs and more; Letao will offer shoes, and Nokia will have cases, covers, charms and wire collectors.
Licensed products have become a popular way for mobile games to generate additional revenue. Angry Birds has led the way, but other brands like Tetris have been finding licensees interested in mobile game IP. Mobile games have become, in many ways, the new Saturday morning cartoons, and the advent of licensed products shows the broad reach of the top mobile game IP.