Matt Nava: From Journey to Giant Squid
Thatgamecompany's former art director on life away from the sand dunes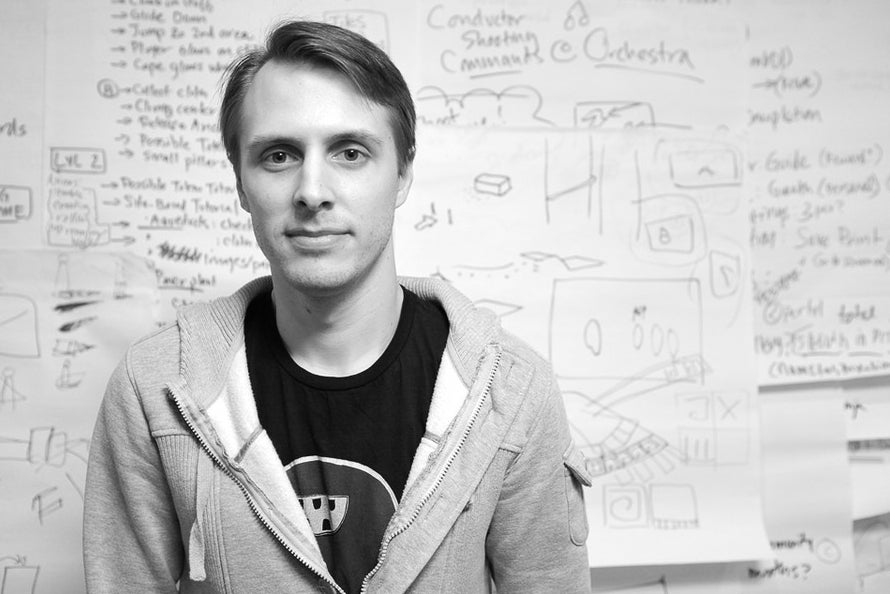 Matt Nava has so far only worked on one game from start to finish, so it might come across as a little risky that he's just set up his own game studio Giant Squid. But then that one game was Journey.
"Thatgamecompany is a great studio and I learned a lot when I was there but after Journey shipped I felt like, actually a lot of the team felt like, it was time to do something new," says Nava from sunny Santa Monica, where his new studio Giant Squid is putting the finishing touches to a new office.
"Journey was the first game I was really on from start to finish, it was the first game where I was really contributing to the core of the game itself. I really feel like this is just the beginning. And it's kind of crazy - the reaction that Journey has gotten, but I feel like I can do a lot more and it's very exciting to see that people are interested in what we'll make."
"Journey was never meant to take the amount of time it took to create"
Nava joined thatgamecompany in 2008 when the company was making Flower, and stayed until Journey was completed. At that time no one knew how long the first day was from the finished product, but the development process helped give its art director Nava a practical lesson in some of the most important parts of the process.
"We started out with eight people and most of them were programmers actually. So for a long time I was the only artist on the team. And I started at the very beginning on the project and the very first day was nothing more than an idea, it was a sentence on the board and we just talked about this idea of a game that could connect players in a new, interesting way."
We now know Journey was released a year late, and thatgamecompany's Jenova Chen has been quite open about the fact that the company was on the financial brink by the time the game was done, the development team received half salaries for six months. The company literally ran out of money.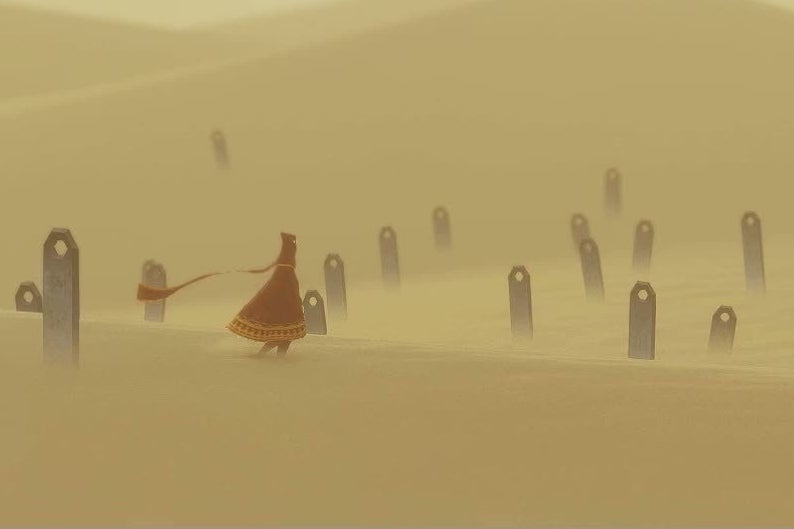 "Journey was never meant to take the amount of time it took to create. We had two project extensions from Sony basically back to back. I think actually what happened was they at the end of the first project extension Jenova went into Sony and said 'hey, we need another' and they were like 'what?' Kind of funny."
"So what I really learned was the most important thing is to be honest about time management, down to the smallest tasks. And then to double all your time estimates, because everything takes twice as long."
"Another really big, important lesson that I learned from all that was Sony was very flexible and they actually gave us those two project extensions and look at the game that was made, it was a great thing, it was very much worth it."
And Nava is taking something more than life lessons from his time at thatgamecompany, he's borrowing the talents of Journey's music composer, Austin Wintory, and Nicholas Clark, one of thatgamecompany's developers, to start Giant Squid off on the right foot. Clark is "setting up our pipelines and interviewing people and making sure the technical side of things is really cool," while Wintory, who Nava compliments as "constantly on fire," will provide the music.
"There's a lot of free-to-play games where it's more like free-to-pay games"
The funding for Giant Squid's first game? That's coming from London based movie production The Ink Factory by way of a family connection. It was founded in 2010 and its other projects include an untitled Vin Diesel film and Our Kind Of Traitor, a Le Carre adaptation from the director of Snowtown.
"It's fantastic because our investors are people we actually know and can trust," explains Nava.
"A lot of people have asked me 'well they're a movie production company, are you going to be forced to make movie games, or give up your IP and they're going to make terrible movies out of your games?' No, that's not really what the partnership is about, the Ink Factory is very interested in videogames as a space for creative storytelling and content, and they just wanted to be involved. Since I knew these people for my whole life it was a very easy decision to make."
Nava hasn't ruled out needing more money as the project grows, "publishers and Kickstarter, whatever, we're open to all that kind of thing" but it's not a current concern. What matters more to Nava, clearly, is making something special. And while he was keen not commit to any real details of the project, it feels unlikely that it will follow a free-to-play model.
"The most important thing to me is really creating the experience the player is going to feel and making sure that that can be delivered properly on the platform that they're experiencing it on. There's a lot of free-to-play games where it's more like free-to-pay games, and sometimes those games are really fun but you can really just see that the design was really meant to make you pay money and it kind of hurts the experience, I feel. So that's not something we're a huge fan of."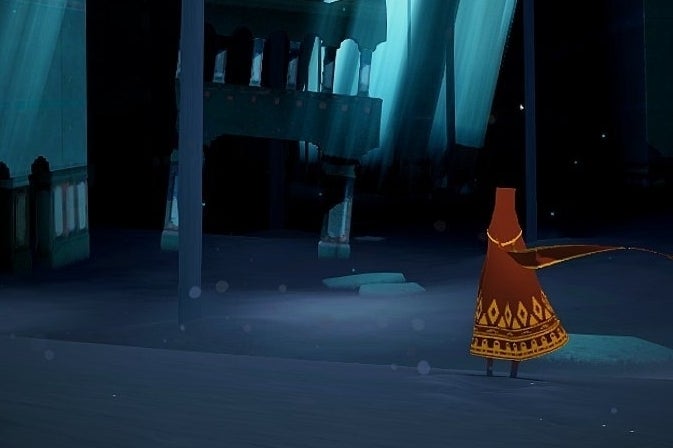 Again, Nava wouldn't talk details, but it's not as if he doesn't have connections at Sony Computer Entertainment, and Sony are obviously been keen to push the indie angle when it comes to PlayStation 4.
"What we're really doing at the beginning is some experimentation and we just have it on the PC, and we're talking to various publishers with various consoles and contemplating various ideas, but we're unsure of where it's going to go at the moment."
He is pleased that the consoles seem to have taken developers into account this time, admitting that PlayStation wasn't always the most straightforward platform to work with, tactfully mentioning "technical hurdles."
"So it seems like they're really trying to open it up to creative people and let the ideas flow, which is probably the most exciting part for me. Because I know a lot of very talented indie developers who have just great ideas and are doing great stuff, and I just can't wait to see their stuff be more in the mainstream, to be seen by more people. "
Giant Squid now has an "awesome" new office space in Santa Monica, it's hiring, and Nava is pleased to be getting past all that boring business stuff and into sitting down with and actually working on the game itself.
"At this point it's really time to start working on the game itself and you know, we're ramping up the team, we're hiring people, and as we do that I'm working on the game concept."
"We have a concept for our first project and it's a bit secret at this point , what it is, but we'll hopefully be giving out a little teaser as we go."