From James Bond to Legally Blonde, MGM focused on "modernised nostalgia" in video games push
The Hollywood giant tells us about its plans for the video games space as it seeks to revitalise dormant franchises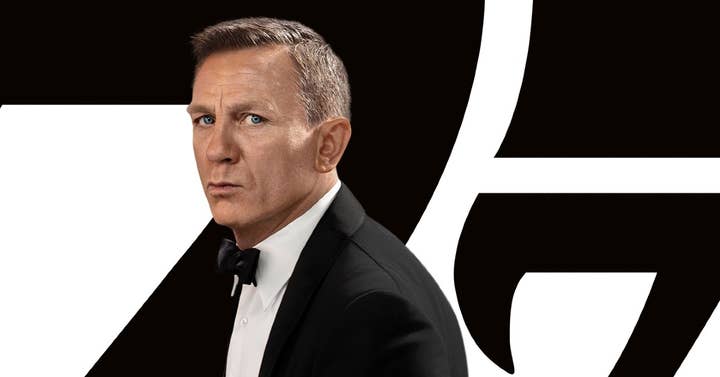 Hollywood has had an odd relationship with the video games industry over the decade or so. While every major action or family film was once accompanied by a tie-in game, studios have instead turned to simple mobile adaptations and in-game events or integrations into established titles like Fortnite.
But in recent years we've seen more movie franchises being adapted into high-end games that act as standalone entries rather than glorified merchandise -- most notably from Disney and its ever-growing portfolio of blockbuster IP.
Metro-Goldwyn-Mayer Studios (more commonly known as MGM or 'the one with the lion') is also working to establish itself more in the video games space, which Robert Marick, the company's executive vice president for global consumer products and experiences, tells us is "a significant area" that can "elevate our properties and brands."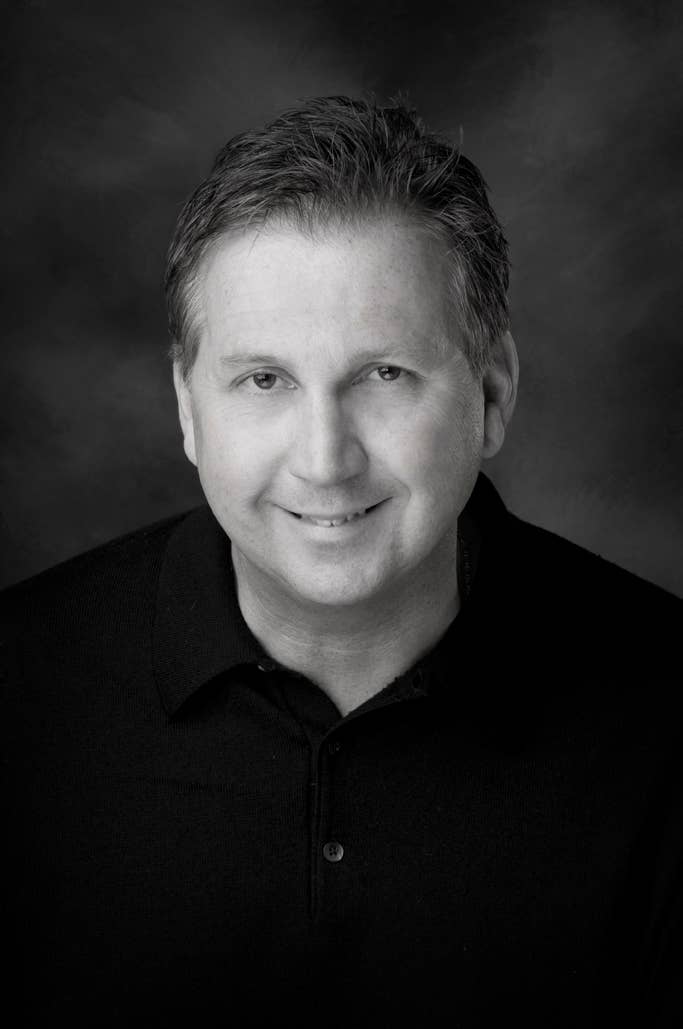 "Gaming has really taken a lion's share in terms of how consumers are viewing and consuming brands, and sharing their fandom," he says. "Gen Z and millennials are looking at gaming opportunities to understand properties more than they do with TV or film.
"It's an area that's been underleveraged on the MGM side for many, many years."
The company has been paying particularly close attention to how the likes of Disney and Warner Bros have been expanding their franchises with video games. Matthew Suser -- who, when we spoke to him, was director of MGM's interactive business development but recently moved to Amazon -- points to Insomniac's Spider-Man games as examples; both titles are authentic experiences that stay true to the franchise but also provide something specific for the video game space.
"That's something we're seeking to accomplish as well," he says. "Disney, Warner Bros and our other studio counterparts have done a fantastic job in the space as of late. When I look at Disney's new announcements, I get inspired myself.
"We want these games to stand on their own with or without new films or TV shows being greenlit. Our unique value proposition at MGM is that we're providing nostalgia, but modernised nostalgia."
Like its rivals, MGM has a strong portfolio of IP with over 4,000 films to its name. Marick points to the current "cream of the crop" MGM is hoping to explore with video games: James Bond, Legally Blonde, Pink Panther, Addams Family, Rocky, Creed, Robocop, Stargate and Vikings: Valhalla.
Suser points out that not only do all of these "have nostalgia associated with them," most have been largely absent from video games for years, if not decades. (I may have mentioned the lack of James Bond games before)
"We want these games to stand on their own with or without new films or TV shows. We're providing nostalgia, but modernised nostalgia"

Matthew Suser, MGM
MGM is already working on rectifying this. Last year saw the unveiling of IO Interactive's Project 007, and the company has announced a Legally Blonde mobile game is in development. An Addams Family game was released in 2019, Big Rumble Boxing: Creed Champions launches this week, and there are plans for a Pink Panther mobile title too. Even Robocop has staged a comeback as a playable character in Mortal Kombat, and a new standalone title Robocop: Rogue City was announced in July.
The studio is also exploring the possibility of games built around its less prominent IP, with Army of Darkness and Killer Klowns From Outer Space. Marick obverse that the latter is "one that would never have been on our radars a year ago" but the nostalgia demonstrated for the property in other areas of MGM's business -- including the haunted house theme park attraction at Universal Studios and various lines of merchandise -- has the team mulling over whether there might be demand for a video game as well.
This works the other way around, Marick adds. Robocop's cameo in Mortal Kombat proved to be so popular, it sparked ideas for new merchandise and location-based entertainment.
When it comes to video games, the fanbase for each franchise largely dictates which platforms MGM will target. As much as mobile is the largest sector of the market, some properties are better suited to consoles and PC, which can provide a more premium experience.
"With Legally Blonde, [mobile] was the perfect place to start, but equally across our portfolio, when it comes to console, PC, VR, online gaming, gambling even, there is something for everyone," Marick explains. "[Our brands] have a very unique audience, so we try to create unique opportunities for those audiences."
He adds: "We know the important elements of any Legally Blonde film, live show or anything has to deliver on empowerment, education, pink and humour. We didn't just take a match-three idea and be like, 'women like this and that, so we'll do that.' Part of the opportunity of working with these indie companies is to say, 'We want to create something but these tenets of the IP have to be included because a fan wants to experience Legally Blonde in a way that they appreciate'."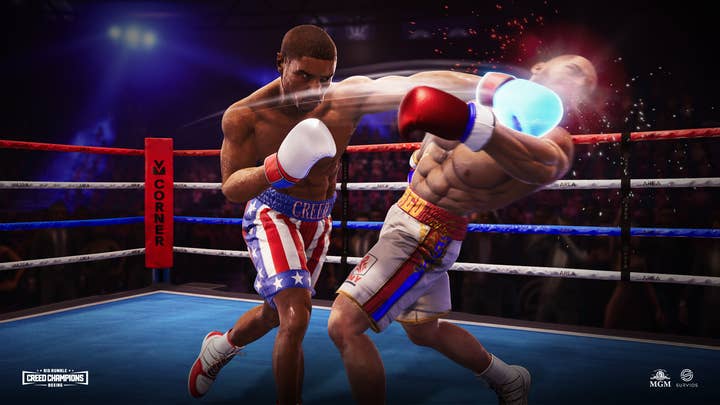 Just as MGM doesn't intend to slap a licensed skin onto a popular genre in an attempt to cash in, it doesn't plan to rush when bringing long-absent franchises back to video games. For Marick, it's about patience in identifying the right opportunities.
"When you look at James Bond, for instance, the opportunity to be able to tell an origin story and express that in terms of the [quality] that fans expect, we needed a console partner to be able to help tell that story," he says. "We're not here for a quick buck, we're here for what extends the brand."
Matthew adds: "It's also about authenticity, and we want to make sure that fans are happy with the experiences that we and our partners are providing. We really look for partners in development and publishing that are talented but also understand the IP and brand in a way that will flourish through the gameplay. Gameplay is king, the experience is king, and we want to make sure we're providing great experiences with or without the IP. The IP should really make the game sing at the end of the day.
"It all comes down to identifying the right development partner. IO is the authority in stealth and agent-oriented games, so they truly were a dream come true in terms of studios to partner with on James Bond. They have a deep, deep passion for the IP, and they're extraordinarily talented. It's a match made in heaven, IO Interactive and James Bond, and we're working on something we think is going to be very special for fans."
That's not to say MGM is holding out for the most acclaimed AAA studios to be available. The company is interested in partnering with developers of all sizes, and it's open to more innovative ideas on how to adapt its IP, rather than the more obvious adaptations seen in decades past.
"We very rarely want to say this is the only experience for a particular IP on a particular platform," says Suser. "We're always looking for new ways to interpret the IP, and I think the indie space can really offer unique opportunities for our brands in different game genres.
"We're not here for a quick buck, we're here for what extends the brand"

Robert Marick, MGM
He adds: "What it comes down to is an understanding and passion for the IP. We want to make sure we're aligned creatively, thinking about the IP in new and different ways. When you look at something like John Wick Hex, you get creatively inspired. It's not your first thought of what an adaptation of John Wick would be, but it's an incredible interpretation of what the IP could be. We're looking for indie developers that have that deep level of understanding of storytelling but also of game mechanics that could lend themselves uniquely to the property."
And, as the company has shown with Robocop, MGM is also open to integrations in existing games, if the partnership makes sense. The advantages in doing so can be obvious -- an established audience, shorter development time -- but Suser says that authenticity and staying true to the IP is still crucial.
"Accessing an audience like what Fortnite or Call of Duty has established is an imperative for us," he says. "We want fans of those games to enjoy our IP and our characters that are beloved, so we think about how our characters fit within those respective spaces. We're not going to put in a character that doesn't make sense into Fortnite, but at the same time they've established a kind of world that allows for almost any character.
"When you played through Mortal Kombat there was a narrative and character justifications so that Robocop could live within the world of Mortal Kombat. We actually added new capabilities to the character so that he could boost when he was attacking because that's advantageous in Mortal Kombat. So we make sure our characters can live within the respective video game IP worlds. We're willing to... not bend the rules, but make sure our characters make sense within those worlds."
MGM is currently in a transition behind the scenes as it's integrated into Amazon as part of an $8.45 billion deal announced earlier this year. Marick reports it's "business as usual" so far, with the video games strategy MGM has been working on for the past year or so unchanged by the acquisition. While it's unknown whether Amazon's management will seek to change MGM's games plan, Marick remains confident that its IP will become much more prominent in the sector over the coming years.
"At its core, MGM is about storytelling and the video games business gives us the platform to tell original or recreations or retellings of beloved stories to audiences around the world in a unique and compelling way," he says. "What you've seen from us recently is just the beginning."