French union accuses Ubisoft Paris of crunch, mismanagement
Solidaires Informatique says 10% of studio employees have experienced burnout in the past year, with some working 14-hour shifts or longer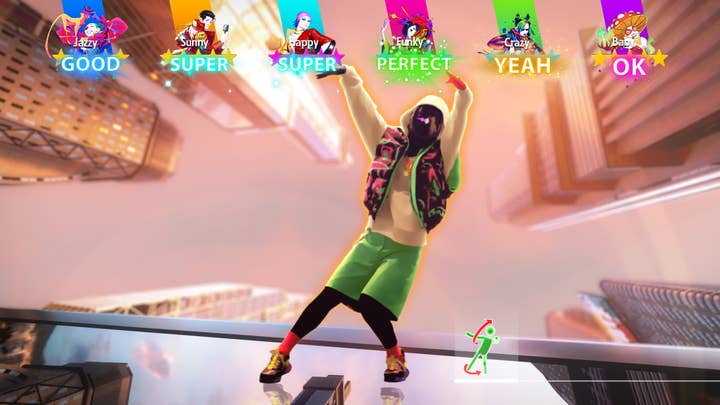 French union Solidaires Informatique has accused Ubisoft Paris of mismanaging production of Just Dance 2023 and imposing crunch on the staff, as reported by NME.
The union alleged that 10% of developers working on the game had experienced burnout in the past year as the game's difficult development included an engine change 11 months before launch and unfulfilled promises that more staff would be hired to lessen the burden on employees.
One Ubisoft employee told the outlet that they worked 13-hour shifts during the game's development, with some QA testers putting in 14 hours or more in single shifts.
"During daily meetings, some employees were explicitly encouraged to work overtime," they said. "The message was clear: 'make overtime.'"
Ubisoft Paris worked on Just Dance 2023 as well as Mario + Rabbids: Sparks of Hope, both of which were cited as commercial disappointments by the publisher in January when it said it would miss its original sales guidance, had cancelled three unannounced games, and would be embarking on a cost-cutting campaign for the next two years.
Solidaires Informatique held a half-day strike at Ubisoft Paris after that announcement, saying that more than 40 people, or about 15% of the studio staff, participated.
The union said it would plan more strikes "at key moments in the games' production."
The union's allegations of burnout at Ubisoft Paris come as Ubisoft Montpellier is already under scrutiny by the Inspection du Travail (labour inspection services) for an "unprecedented number" of developers experiencing burnout and needing extended sick leave.
"Given the length of the development cycle with Beyond Good & Evil 2, the Montpellier development team is undergoing well-being assessments through a third-party for preventative measures and to evaluate where additional support may be needed," an Ubisoft representative said at the time.