Foxconn using unpaid students to build PS4s - Report
Manufacturer says interns had been assigned night shifts and overtime in violation of policies; Sony stands by Foxconn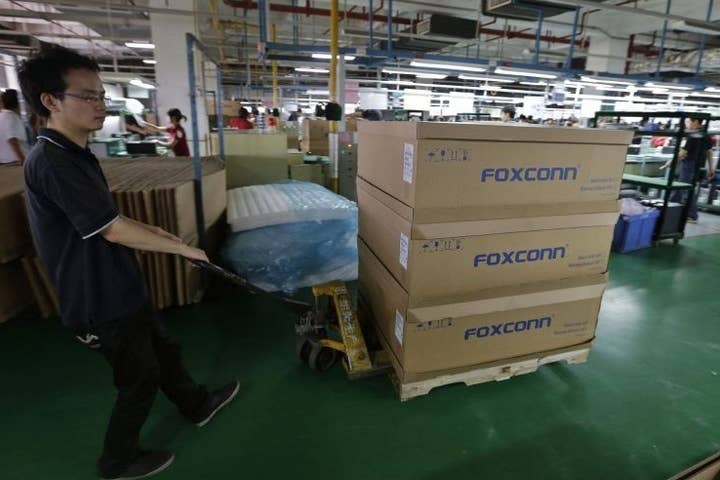 Foxconn is drawing heat for its labor practices again, this time in connection with its manufacturing of the PlayStation 4. According to Games in Asia translations of Chinese press reports, Foxconn's Yantai plant has thousands of IT engineering students working as unpaid interns as it puts together PS4s.
According to the reports, students who refuse to participate in the internship will lose course credits, and those who do comply are made to work the same hours as paid Foxconn staff. On top of that, the tasks can be unrelated to the students' field of study, such as putting cords and manuals in PS4 boxes for shipping, or applying protective stickers to the system.
After reports of the unpaid internships circulated, Foxconn told Quartz that it had conducted an internal investigation. A representative with the company said that it found students had been inappropriately assigned to night shifts and overtime.
"Immediate actions have been taken to bring that campus into full compliance with our code and policies," the company said, adding, "reinforcing the policies of no overtime and no night shifts for student interns, even though such work is voluntary, and reminding all interns of their rights to terminate their participation in the program at any time."
Meanwhile, Sony seems comfortable with the situation. The company provided a statement to Gamasutra, saying, "The Sony Group established the Sony Supplier Code of Conduct in June 2005 with the expectation of every supplier agreeing and adhering to the policies of the Sony Group in complying with all applicable laws, work ethics, labour conditions, and respect for human rights, environmental conservation and health & safety. We understand Foxconn fully comprehend and comply with this Sony Supplier Code of Conduct."
This is not the first time Foxconn has used the next generation of workers to make the next generation of consoles. Last year, the company admitted to employing children as young as 14 in one of its factories producing components for Nintendo systems in the run-up to the Wii U launch. Nintendo said it would investigate the incident, but made no public follow-up on what actions it took as a result.
Image credit: Reuters