Underage interns discovered in Foxconn factory
Manufacturing giant admits to hiring workers as young as 14 in a Chinese factory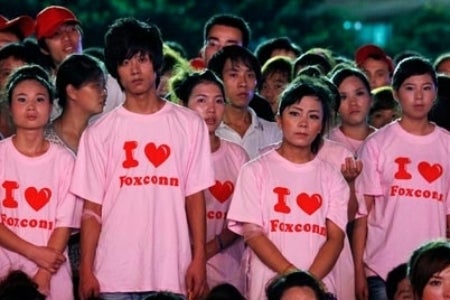 The Foxconn Technology Group, which is responsible for manufacturing some of the world's best-selling consumer electronics, has admitted to employing children as young as 14 in one of its Chinese factories.
According to a report from Reuters, Foxconn representatives confirmed that several children below the legal working age of 16 had been employed by its Yantai plant through an intern scheme.
"This is not only a violation of China's labor law, it is also a violation of Foxconn policy and immediate steps have been taken to return the interns in question to their educational institutions," Foxconn said in a statement.
An anonymous government official claimed that 56 underage interns were recruited after Foxconn turned to the local area to help solve a labour shortage of around 19,000 workers.
Foxconn has attempted to clean up its image following a widely publicised series of suicides, protests and reports of poor working conditions. The presence of the underage workers was revealed following accusations by the Chinese media, though Foxconn claims that there is no evidence of further transgressions in its other factories.