Fortnite China shutting down after three years
Official statement says the "test" for China-only version will go offline on November 15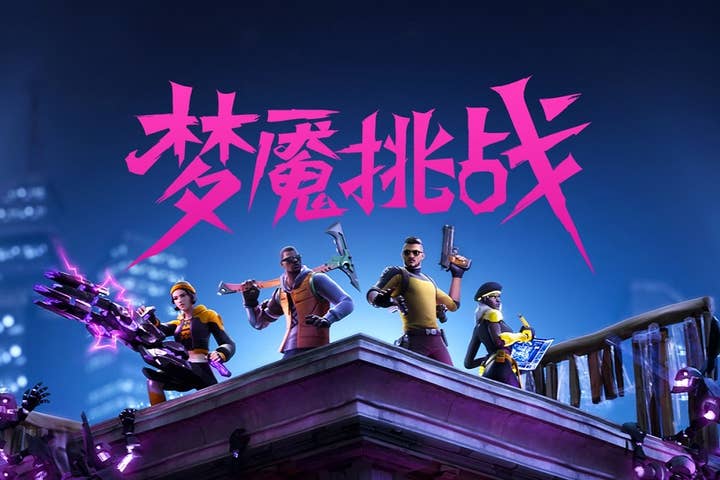 The Chinese version of Fortnite will shut down later this month.
Known by a local name that translates as 'Fortress Night,' the game has now been referred to as a "test" -- despite running for three years.
According to a Google translation of the announcement on the official website, the game will no longer allow new user registrations or downloads of its launcher as of today.
The servers will be shut down on the morning of November 15, after which players will no longer be able to log in.
GamesIndustry.biz has reached out to Epic Games and Tencent for more information.
The Chinese version of Fortnite launched in 2018 and was published by local gaming giant Tencent, which invested an initial $15 million into the game.
According to The Gamer, it was only available to players via an authorised Chinese internet provider and featured several differences from the standard version of Fortnite. Most notably, there were no in-game transactions.
While there is no word on why the game is being shut down, the announcement has been made in the wake of a major crackdown on online games by the Chinese government.
Back in August, the government restricted players under 18 to three hours per week -- one hour every Friday, Saturday and Sunday -- and introduced monthly spending caps.
There has since been a ban on children livestreaming their game sessions, and tighter restrictions on the type of games that will be approved for release in China. Reports also suggest the approvals process for new online games will slow down.
The Chinese government is even trialling a website encouraging players to report any games or companies that do not comply with the new rules.
The crackdown stems from concerns over gaming addiction among young people. Last month, we took a deeper look into the impact of these restrictions.