Florida landmark Coral Castle suing Epic Games
Company behind the tourist attraction demands damages and removal of in-game castle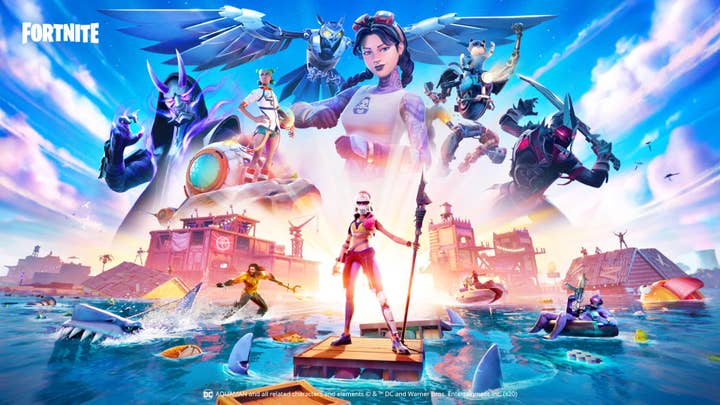 A Florida tourist attraction is suing Epic Games for using its name in a recent update to Fortnite.
Coral Castle Inc. has filed in the US District Court for southern Florida, demanding damages and permanent injunctive relief, according to court documents shared by Polygon.
The lawsuit focuses on six charges, including trademark infringement and dilution, unfair competition, and violation of Florida's Deceptive and Unfair Trade Practices Act.
The company runs the attraction of the same name, which is a limestone structure made of megalithic stones near Miami.
Construction began from the early 1920s and stopped after the creator died in 1951. It has been open as a tourist attraction since 1923, and is often referred to as "Florida's stonehenge."
The company asserts that it owns common law rights for the trademark Coral Castle, and has done for over 40 years.
Fortnite's Coral Castle was added earlier this month as part of the water-themed Chapter 2, Season 3 update.
The Florida company claims it "shares commons themes" with the real-world structure, including "nautical/beach motifs, castle structures, partial castle walls and stone objects" -- all of which are central to Coral Castle Museum's advertising.
"Both also evoke the feeling of a centuries old mysterious place," the company added.
It claims Epic intentionally named the in-game location Coral Castle "in clear and willful violation" of the museum's rights, and is "utilising the vast goodwill associated with the trademarks" to promote the new update, as well as sales of in-game currency and battle passes.
Coral Castle Inc. is calling on the courts to award preliminary and permanent injunctive relief, the removal of the in-game castle, and treble the damages for trademark infringement.
The news follows Epic Games launching two lawsuits of its own against Apple and Google for blocking Fortnite on their mobile platforms.
The game was banned after Epic Games introduced a way to offer direct payments, subverting the 30% cut the App Store and Google Play take from all in-game transactions.