FarmVille 2 nears 50 million monthly users
Zynga's latest tops Facebook charts, has added 11.4 million users in last week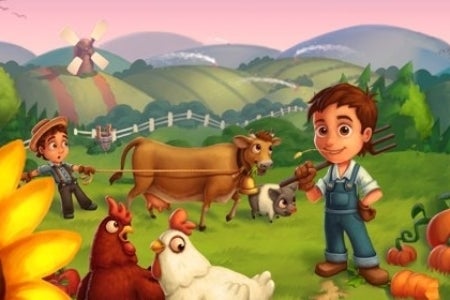 It's not all bad news for Zynga. Despite litigation, slumping user engagement, an executive exodus, and a struggling stock price, the company still knows how to launch a hit Facebook game. FarmVille 2 debuted in early September, and according to AppData, has become the biggest app on Facebook, with 48.9 million monthly active users.
The 11.4 million new MAUs FarmVille 2 has added in the last week helped push it past another Zynga hit, Texas HoldEm Poker. The casual card game is currently second on AppData's charts with 38.1 million MAUs.
The success of the sequel hasn't suddenly made fields in the original FarmVille fallow, as that game still boasts 18.8 million MAUs, just enough to crack AppData's top 20. At its height, the original FarmVille had more than 80 million MAUs tending virtual crops.
[Thanks to Business Insider]