Far Cry 6, Rainbow 6 Quarantine delayed
Update: Ubisoft also pushes Massive Entertainment's Avatar game into fiscal 2022 as it reports record profits for first half of year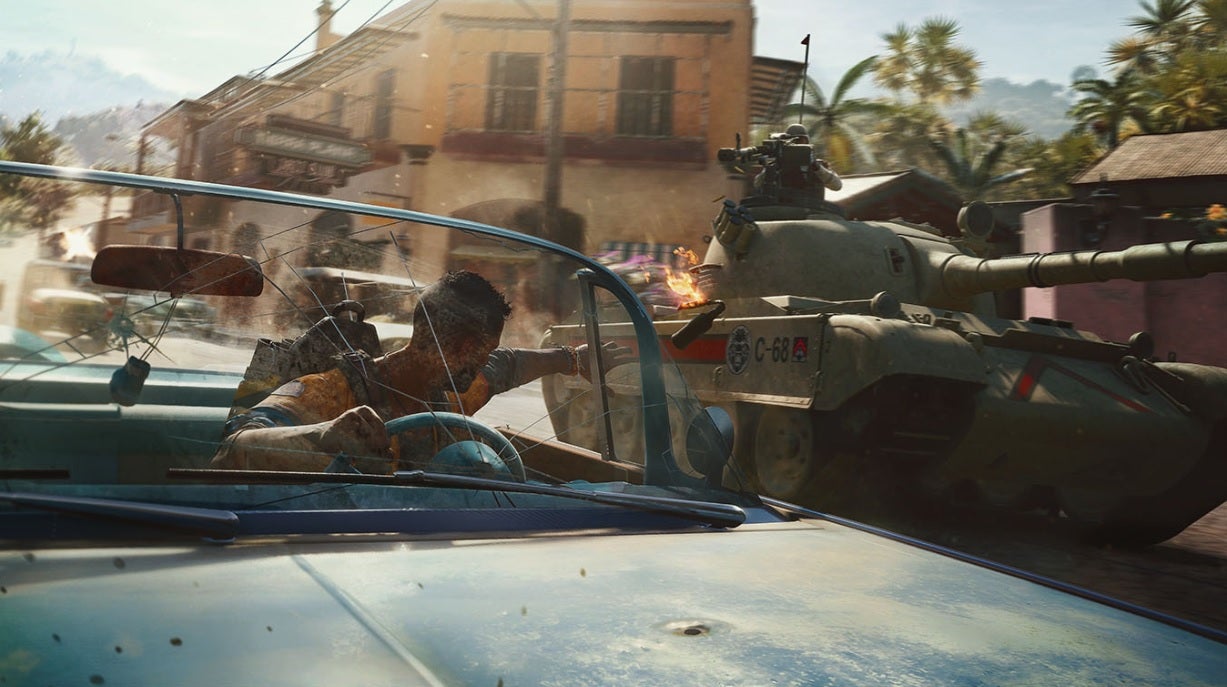 Ubisoft today confirmed that Far Cry 6 and Rainbow 6 Quarantine have been delayed until the first half of its next fiscal year, or between April 2021 and September 2021.
The news came from the company's earnings report for the first half of its fiscal year (the six months ended September 30). The company cited "production challenges related to work from home" as the reason for the delays.
For the first half of the year, Ubisoft reported sales up 8.5% to €757 million ($882.1 million), net bookings up 14.2% to €754.7 million ($879.4 million).
The company also reported doing more of its business digitally, with digital net bookings growing from 82.2% of its total in last year's first half to 86.8% of the total this year.
"The videogame industry is benefitting from very strong momentum," Ubisoft CEO Yves Guillemot said. "It is by far the fastest growing segment of entertainment and is driving unprecedented consumer engagement and social interactions. In this context, our strategy and competitive advantages continue to be fully validated by recent industry announcements of consolidation and new platform launches."
Despite that momentum, Ubisoft actually saw its second quarter performance decrease.
For the second quarter alone, Ubisoft reported sales down 1.3% to €329.7 million ($384.2 million), with net bookings down .6% to €344.7 million ($401.7 million).
However, the company is expecting a bounce back in the third quarter with bookings projected between €860 million ($1 billion) and €960 million ($1.12 billion) compared to €455.5 million ($530.8 million) in the previous year's third quarter.
Much of that forecast can be attributed to a holiday lineup that includes three major releases in Watch Dogs: Legion, Assassin's Creed Valhalla, and Immortals Fenyx Rising. Last year's holiday lineup for Ubisoft was centered on Tom Clancy's Ghost Recon Breakpoint.
Ubisoft also dropped its full year bookings estimate from a €2.35 billion-€2.65 billion ($2.74 billion-$3.09 billion) range to €2.25 billion-€2.4 billion ($2.62 billion-$2.8 billion).
That drop in expectations reflects the delays of Far Cry 6 and Rainbow Six Quarantine to next fiscal year, partially offset by the company's first-half outperformance and "favorable indications on video game consumption" for the rest of the year.
Guillemot also once again addressed the summer's numerous reports of sexual misconduct at the company, the resulting departure of senior employees and attempts to reform the company culture, and the results of a recent internal audit that showed one-in-four employees at the company had witnessed workplace misconduct in the past two years.
"While much remains to be done, our teams' testimonies showed a deep attachment to Ubisoft and a strong desire to defend the values of respect and benevolence on which the Group was built. We are committed to making the necessary changes to create an exemplary workplace culture of which everyone at Ubisoft can be proud."
Update: In a call with investors, Ubisoft also said that Massive Entertainment's game based on James Cameron's Avatar film franchise has been pushed to the fiscal year starting April 2022.
Until July this year, the sequel to the 2009 movie blockbuster was scheduled to launch in December 2021. However, it has been delayed to December 2022, bringing Ubisoft's game in line with its new release window.
Additional reporting to Matthew Handrahan