Facebook aims to redefine social gaming with core focus
Social network working with ten developers on multiplayer core titles for 2013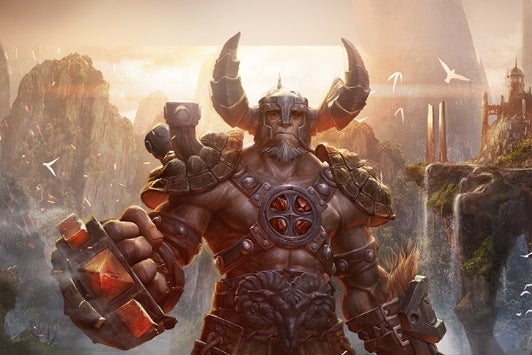 Facebook will spearhead the launch of ten games targeted at core gamers this year, in an attempt to reinvigorate growth in its gaming revenue.
Speaking to Reuters, Facebook's head of game partnerships, Sean Ryan, claimed that nurturing developers working in multiplayer-focused core genres like first-person shooters and real-time strategy games is the top priority for 2013. It is currently working on projects with ten third-party developers, including u4ia's Offensive Combat, Plarium's Stormfall: Age of War and nWay's Chronoblade.
"You'll see a whole set of games hitting in the next two quarters in particular and throughout the year that really start to redefine what people think of Facebook games," Ryan said.
"It doesn't mean we're walking away from other games, but there's no question our focus for 2013 much of it will be about becoming a better platform for core gamers and developers who make those games."
The initiative is part of an attempt to increase the proportion of Facebook users that play games - around a quarter of its 1.06 billion users at present - while attracting a more engaged audience that will be more likely to spend money. In its recent financial results, Facebook reported that games revenue was flat from the same quarter a year ago.
After an uncertain 2012, in which Zynga stumbled badly and investment in social gaming companies was drastically reduced, so-called "mid-core" developers like Kabam and Kixeye are among the biggest success stories. If Facebook is successful, their market will be much more crowded by the end of 2013.