Facebook acquires Downpour Interactive
Developer of Early Access military shooter Onward joins Oculus Studios, will continue supporting non-Oculus VR platforms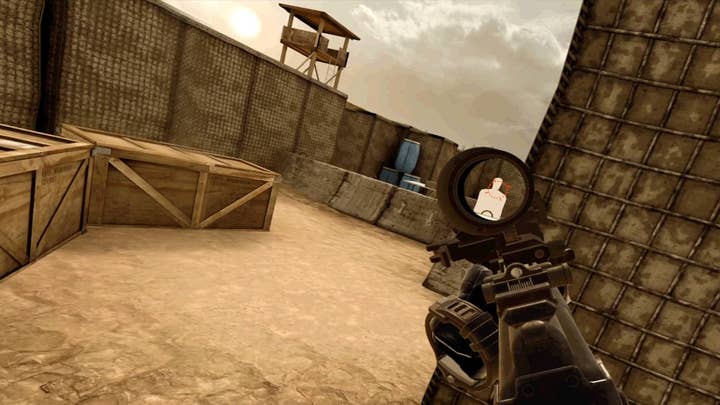 Facebook has added another developer to Oculus Studios, today announcing the acquisition of Downpour Interactive.
Downpour is the developer of Onward, a tactical VR first-person shooter that has been in Early Access release for nearly five years.
In announcing the deal, Oculus pointed to the studio's cultivation of a community over that span as a particular strength.
"Downpour Interactive leads the VR industry as a best-in-class example of a developer working in tandem with its loyal community to create the best possible social and gaming experience," it said.
In a separate announcement on the studio's website, Downpour founder and CEO Dante Buckley addressed that community directly, assuring that the deal is good news for players.
"With us joining Oculus Studios at Facebook, we can now realize Onward's full vision with tremendous support and resources," Buckley said.
"This means a better game for all our players on all platforms. There are no changes in hierarchy or in vision, everyone at Downpour is still working hard to deliver you the best game possible."
Buckley added that Downpour will continue to support the game and develop features specifically for non-Oculus platforms.
Financial terms of the deal were not disclosed.
Facebook has bolstered its internal VR development capability through acquisitions a number of times in the past two years, purchasing Beat Games, Sanzaru Games, and Ready at Dawn.