Facebook acquires Ready at Dawn
Oculus parent picks up Lone Echo franchise studio to work on VR content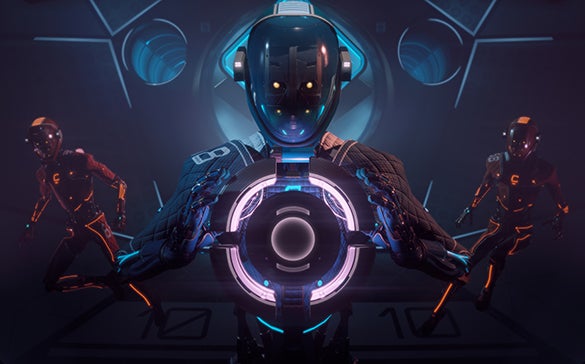 Facebook continues to add VR developers to its stable of Oculus studios, as the company today announced the acquisition of Ready at Dawn Studios.
"Having shipped titles to multiple platforms in the past, Ready at Dawn is a veteran game developer with some serious chops-as well as a VR pioneer, " Facebook VP of AR/VR content Mike Verdu said in a blog post announcing the acquisition.
He added, "In addition to setting the bar for narrative VR experiences, Lone Echo re-wrote the playbook for VR movement mechanics with the debut of Ready at Dawn's signature innovative continuous locomotion system and full-body IK (inverse kinematics). The zero-g mechanic is used throughout the Echo Games franchise and lends itself well to VR beginners and competitive VR esports alike."
Terms of the deal were not disclosed.
Everyone from Ready at Dawn is joining the Oculus team, and the studio will continue to operate out of its two offices in Irvine, California and Portland, Oregon.
Founded by former Blizzard Entertainment and Naughty Dog developers in 2003, Ready at Dawn built its reputation making PSP installments of prominent Sony franchises like Daxter and God of War: Chains of Olympus.
It also made the early PlayStation 4 exclusive The Order: 1886, and in recent years has focused on VR, producing three entries in its Lone Echo franchise for Oculus. A fourth game in the series, Lone Echo 2, is currently in development.
Ready at Dawn is the third developer Facebook has acquired for Oculus in the past year.
In November it acquired BeatSaber developer Beat Games, and followed that in February with the purchase of Asgard's Wrath studio Sanzaru Games.