Ex-Zynga Boston members form Proletariat
Letter Rush will be the studio's first game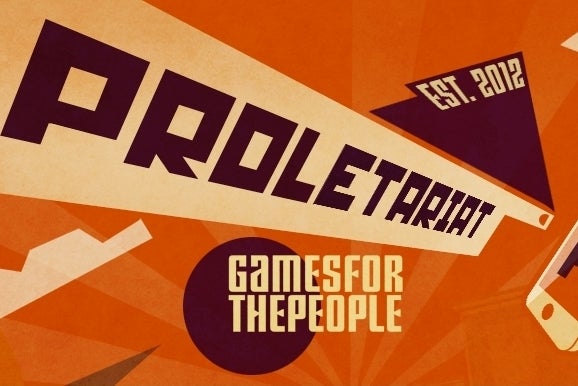 Former members of the now-defunct Zynga Boston have formed Proletariat Inc., a new studio focused on mobile development for iOS. Zynga acquired social game developer Conduit Labs in 2010, rebranding the studio as Zynga Boston only to close up shop in October 2012. Zynga Boston was the studio behind Indiana Jones Adventure World on Facebook, a game that Zynga killed alongside a few other titles at the end of November.
The Proletariat team is led by chief executive officer Seth Sivak, art director Damon Iannuzzelli, chief technology officer Dan Ogles, chief creative officer Jesse Kurlancheek, and director of engineering Joe Mukai.
"We have all known each other and worked with one another for so long that we've developed an organic way of making games together," said Sivak. "We all want to make successful games, both creatively and as a business. This team has been on both sides and knows how to find that balance. Building games is all about navigating the chaotic process of discovering 'The Fun' and then performing a disciplined march to a polished, final product. That process is important to us."
Proletariat's first title, Letter Rush, will be available on iPad and iPhone next week. The iOS title is "an innovative arcade-spin on the classic word-find mechanic" and the studio is already hard at work on its next game.