Ex-Bungie president wants to offer "a job that fits in your life, not something that rules it"
ProbablyMonsters' Harold Ryan talks about the importance of establishing culture as he works to set up three new AAA studios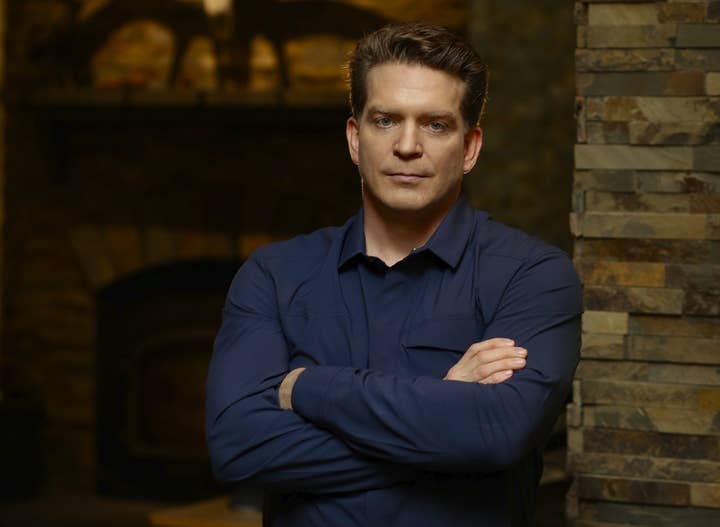 Culture is key.
That's been one takeaway for Harold Ryan, who started working with Bungie as a tester on the original Halo, advanced to studio president by 2008, and spent the ensuing eight years atop the org chart until stepping down in 2016.
Ryan's tenure at Bungie saw the studio resort to "brutal" crunch on 2004's Halo 2, and then spend the next dozen years working to eliminate enforced crunch on its games. In announcing his new endeavor ProbablyMonsters, Ryan speaks to GamesIndustry.biz about the importance of company culture.
"This is meant to be a career. It's a job and it's on the company to promote that being a healthy environment"
The issue is particularly important for Ryan in his current role, because the nature of ProbablyMonsters means he's responsible for more than just his own company's culture. Perhaps most simply described as a "developer of developers," ProbablyMonsters is a management company creating new AAA independent game developers to work on original IP.
That means Ryan is helping mold the culture not just of ProbablyMonsters, but of the company's first two new studios -- Cauldron Studios and Firewalk Studios -- both led by ex-Bungie talent and both with publishing deals already in place. Ryan says the company is also identifying a leadership team for a third studio, and could scale up further in time, making the culture question particularly pressing.
"In this role, I'm really taking the time to make sure I can step back and work with the teams and the leaders to help them foster strong, positive cultures and help them understand pushing for the next generation of AAA games with building a strong team and doing it in a way that can persist and give people the stable careers they deserve in the game industry," Ryan says.
That means dealing with crunch culture from the outset.
"To me, you first have to define crunch as being something that's beyond someone's comfort zone," Ryan says. "In some cases, it extends into becoming something that's unhealthy for them. For some people, that's five minutes after 5 o'clock. For some people, their crunch bar is anything over 120 hours.
"You have to understand that about your team, and in order to understand that, you have to know them. You have to build an environment where they express what's comfortable for them. But then you also have to start off expressing to your leadership team, through your policies and how you educate people, that this is meant to be a career. It's a job and it's on the company to promote that being a healthy environment. The rest of your business cases can't require crunch. You have to be able to build, assign projects, set ship dates, and establish funding options that allow you to be responsible and respectful to people's lives."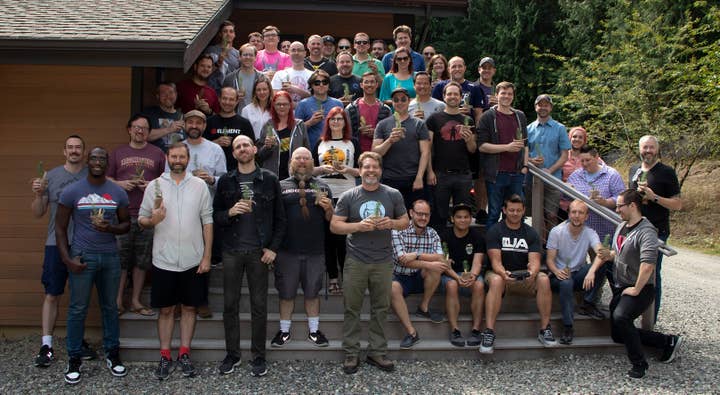 Some developers need to trained how to deal with that set of priorities. Ryan brings up an anecdote of a director at Bungie who had a new baby and had to be convinced to take parental leave because he was worried the company would suffer in his absence. Ryan stressed the importance of not just having generous leave and vacation policies, but of making sure employees know the company means them.
"You should use your PTO. You should take vacations. You should take your parental leave," Ryan says. "You should enjoy your life and know that the business and the company is structured around being a job that fits in your life, not something that rules it."
Some might see that approach as working with one hand tied behind their back, but Ryan believes it has its own benefits.
"When we achieve it being a place where people trust and feel trusted, where they respect and feel respected, and when they feel like their leadership is approachable, then you can have the cultural conversation that helps eliminate a lot of the things that turn into the major roadblocks or inefficiencies in development," he says.
Efficiency will be key given the company's focus on AAA development. Given that the "AAA" moniker is difficult to pin down, we ask Ryan what definition he's using.
Ryan says from the publishers' side, AAA is generally a game with a budget over $50 million, although different companies of course set the bar differently. For others, he says the AAA designation has different meaning.
"I'm sure we haven't seen all of the things that will go wrong, but I'm sure we've seen a whole bunch of them"
"What it means to a team is that they're expecting a definition of scope of game combined with quality of game and player experience, but also at a level of distinction," Ryan says. "The expectation for a game developer is that if you're going to work on a AAA game that it would pass what I call the screenshot test. Close your eyes, open your eyes and look at a new screenshot and you can identify what that game is uniquely from a screenshot of gameplay somewhere, that there are elements of personality that come forward in the game you're going to build that can be pervasive across a broad scope of player experiences.
"When I think of AAA from a marketing point of view, it's a space where if you build a great experience and position it as a AAA game, you feel confident it's something that will give you enough back once you put it into the market to have a chance as a team to fix what you did wrong and move forward. I think in the other spaces, there are a lot of questions about whether it can be a career, whether it will be stable, how many times you have to try and how many games you have to ship before it will pay the bills. That's not meant to be reductive of the other spaces, but AAA is where you feel a lot of confidence."
Whoever's definition one uses, ProbablyMonsters would appear to have a tall task ahead of it just going by industry conventional wisdom. It doesn't take a particularly studious observer of the industry to have noticed claims that AAA is an increasingly unsustainable arms race, one where only the biggest and best-funded have a chance to succeed, or one that frowns upon original intellectual property in favor of sequels and licensed brands. That interpretation would seem to be supported by the slim and shrinking ranks of independent studios with experience working with top-tier budgets (Notable outliers like Respawn, Insomniac, Playground, and Ninja Theory have all accepted buyouts in recent years).
The pitch for ProbablyMonsters isn't necessarily that the conventional wisdom is wrong so much as it is that Ryan and his teams are uniquely experienced and capable when it comes to all of these things. Ryan ran one of the largest AAA independent studios in Bungie, and even negotiated Bungie's return to independence from Microsoft in 2007. The Halo games already commanded large budgets and massive marketing campaigns, but when Bungie launched a new original intellectual property with Destiny, the studio partnered with Activision to raise the bar on those fronts, too.
"In all game development, there's the question of how well you can manage the risk versus reward trade-offs in the development space, how well you understand when you're on or off track. There are always a lot of unknowns when you're building a piece of entertainment or building against emerging technology," Ryan says, adding, "I'm sure we haven't seen all of the things that will go wrong, but I'm sure we've seen a whole bunch of them. Some of it's just having been in a position to deal with the unknowns when they're going to happen."