eSports supremacy beckons as Overwatch beta pulls 9.7m players
Blizzard's hero shooter attracted more players than Battlefront and The Division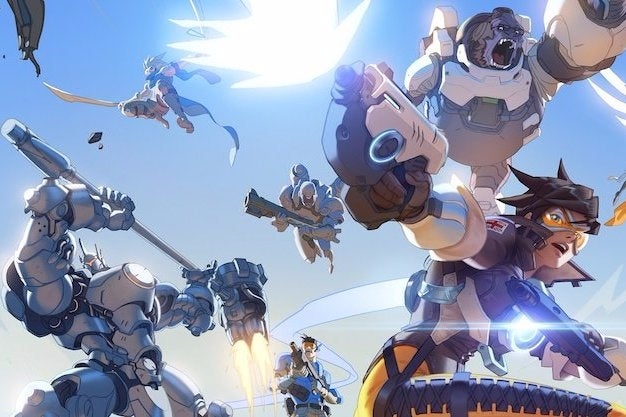 The open beta for Overwatch attracted 9.7 million players, making it the most successful beta in Blizzard's history.
The Overwatch beta ran for less than a week on PlayStation 4, Xbox One and PC. The 9.7 million gamers that participated racked up 37 million matches in total. In a statement released yesterday, Blizzard CEO Mike Morhaime rolled out the superlatives, describing interest in the team-based shooter as "incredible" and "overwhelming."
Morhaime's positivity is justified, because in attracting 9.7 million players the Overwatch beta has outstripped those of other AAA shooters that went on to be major hits. Star Wars Battlefront pulled in 9 million players, and EA confirmed this week that it has now shipped 14 million units. The beta for Ubisoft's The Division attracted 6.4 million people, and it went on to recoup $330 million after just five days on sale.
This is all the more impressive given the game's origins. For the most part, the core Overwatch team was the same one that tried - and ultimately failed - to bring Blizzard's Titan MMO to market. Game director Jeff Kaplan described Titan's cancellation as "devastating," but that blow galvanised the team to create something worthy of the Blizzard name.
Whether Overwatch proves to be as big a seller as Battlefront remains to be seen, but it is likely to have a longer tail. Blizzard created the game with eSports very much in mind, and Activision Blizzard now has the capacity to push that strategy through its dedicated eSports division. The company stated its ambition to create the "ESPN of eSports" when it acquired Major League Gaming for $46 million in January this year. Indeed, that much was already apparent from the hiring of Steve Bornstein to lead the division in October 2015 - Bornstein was had previously been CEO of both ESPN and the NFL Network.
Activision Blizzard certainly isn't averse to investing its own money in tournaments - it quadrupled the prize-pool at last year's Hearthstone World Championships to $1 million - but there is evidence of much broader interest in Overwatch among eSports fans. In a recent blog post, Red Fox Insights surveyed 607 gamers if they watched eSports on a weekly basis. Among those that did, more than 75 per cent selected Overwatch as the game they were most excited about from a group that included Boss Key's Lawbreakers and Gearbox's Battleborn.
Overwatch launches on May 24.