Epic tweaks engagement payout metrics in Fortnite
Firm adds a 'time played' metric, releases estimations of annual payouts for creators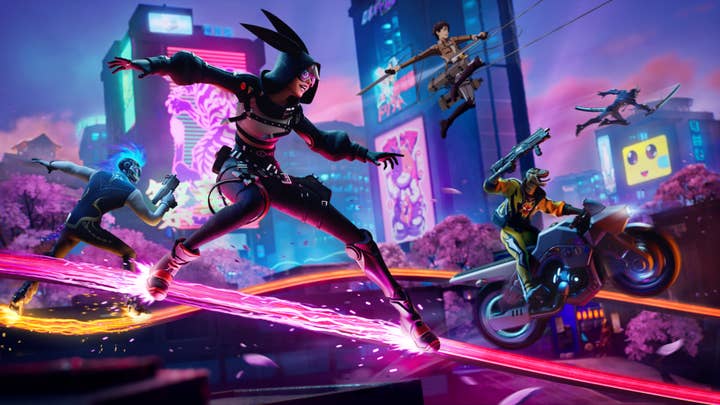 Epic has announced tweaks in the way engagement payouts for developers publishing as part of Fortnite's creator ecosystem are calculated.
In a blog post, the company announced that it's added a 'time played' metric, which "reward creators for the time players spend in their islands."
Popularity and retention remain part of the equation as well but Epic announced that it's "decided to lower the weighting of these metrics in engagement payouts for now" and instead to boost the new 'time played' aspect.
"We expect to rebalance the metrics on user acquisition and retention over time as we add new features like persistence and analytics which give creators more tools for retention and user acquisition," the firm explained.
Epic also provided insights into the first payouts since the introduction of its Creator Economy 2.0, saying that the "March engagement payout was a significant increase when compared to prior earnings in Epic's Support-A-Creator program."
According to the company, the April payout with the new formula will mean "an increase of 1.45x more total money paid to creators when compared to March." It also released a graph (see below) showing the payout threshold when annualised.
The annualised version assumes similar payouts month-on-month for 12 months based on April payouts. Following that formula, five creators could make earnings of over $10 million, according to Epic.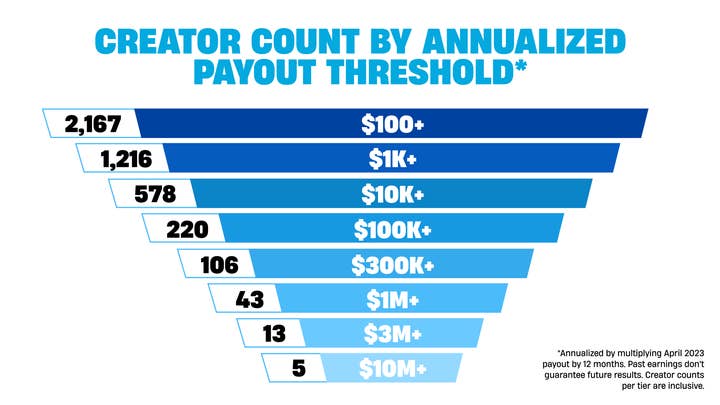 Creator Economy 2.0 was unveiled at GDC 2023 alongside the long awaited Unreal Editor for Fortnite.
We talked to Tim Sweeney at the time, who explained how and why the company is "doubling down" on its vision for the metaverse, which he believes is "happening for real."
Sign up for the GI Daily here to get the biggest news straight to your inbox