Epic names new outfit as Impossible Studios
Hunt Valley, Maryland to host office staffed by ex-Big Huge coders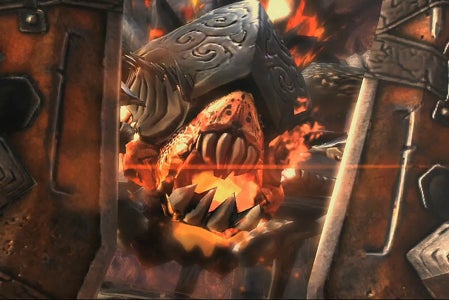 Epic has officially named its new Maryland studio, comprised of ex-employees of the now defunct Big Huge Games, as Impossible Studios.
Sean Dunn will lead the new outfit as Studio Director, heading up development on Infinity Blade: Dungeons.
"Epic Games has truly embraced this stellar collection of developers who were displaced by the closing of Big Huge Games," said Dunn.
"They have looked after us with complete care, giving us all the tools and resources we need to make a lot of gamers happy."
"We were so glad we could help keep this great team together, and we're lucky to have them," added Epic's Mike Capps. "At the time, I said that finding a full team of superstars was 'impossible' and apparently the name stuck! Pairing the imagination and experience of Impossible with Epic's technology, IP and resources makes for a business greater than the sum of its parts."
Previously, Big Huge created Kingdoms of Amalur for Curt Schilling's 38 Studios, which folded earlier this year - leaving huge debts after borrowing heavily from local government and private investors. Today, the state of Rhode Island took control of the studio's remaining assets in order to cover some of the monies owed.