Epic building new studio with Big Huge Games staff
Team will remain in Baltimore; some staff already signed with Epic as contractors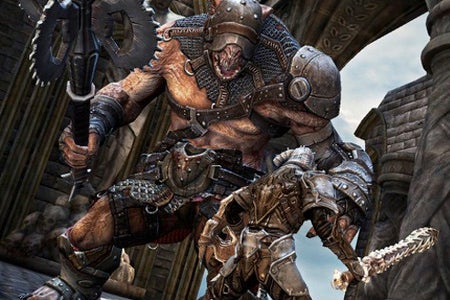 Unreal maker Epic Games is starting a new studio staffed by former Big Huge Games talent.
The studio will come together in Baltimore but as it's early days and "there's a million things to work out", some ex-BHG staff will begin work at Epic's HQ as contractors, according to president Mike Capps.
Big Huge Games was closed last month as part of the 38 Studios collapse.
Capps revealed that the management of Big Huge Games had approached Epic about the possibility of starting a new studio working on its IP, with Epic deciding it was best to start from scratch in Baltimore
"We loved that they all wanted to keep working together, but it was pretty clear they'd have trouble building a demo and securing funding before their personal savings ran out," he wrote on the company website.
"In one of life's coincidences, Epic's directors had spent the morning discussing how we'd love to build even more successful projects with our growing team, but that we'd need a dramatic infusion of top talent to do so. Which, we all knew, was impossible.
"So now we're planning to start an impossible studio in Baltimore."