Epic Games launches Unreal Government Network for serious games applications
Epic is working with the Virtual Heroes Division of Applied Research Associates, Inc.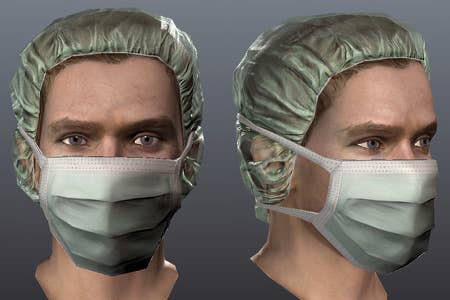 Unreal Engine is moving into the serious games business, as Epic Games has reached a long-term UE3 reseller and support agreement with Virtual Heroes, a division of Applied Research Associates, Inc. (ARA). Together they are launching the Unreal Government Network (UGN), which will support government developers working on a variety of serious games projects.
Virtual Heroes will specifically act as Epic Games' designated partner for Advanced Learning Technologies (ALT) development, and will license UE3 technology on multiple platforms, including iOS, Android, Flash, PC, Mac, Xbox 360, PS3, PS Vita and Wii U. Virtual Heroes will also support development of browser-based Unreal Engine content across secure government and corporate enterprise networks.
UGN will be involved in a whole host of serious games applications, including medical education and training, crime scene training and more. Here are some examples of current projects at UGN, as described by Epic:
The Intelligence Advanced Research Projects Activity (IARPA) awarded ARA-Virtual Heroes a >$10M, multi-year contract under the Sirius program. The goal of the Sirius program is to develop serious games that result in better decision-making by teaching participants to recognize and mitigate the effects of their own biases when analyzing information used to make decisions.
Virtual Heroes, in collaboration with the Duke University Human Simulation and Patient Safety Center, is creating an anesthesiology training application for Army physicians.
Virtual Heroes is developing the UE3-powered HumanSim platform for medical education and training.
The FBI Academy is using UE3 to develop a multiplayer crime scene training simulation to meet the needs of the FBI.
A top five defense contractor and a national laboratory have licensed UE3 and UGN to address their needs for custom model integrations and visualization.
"We recognize the growing market needs of our government customers and are excited to have Virtual Heroes provide a full spectrum of focused services and support using our game engine technology," said Dr. Michael Capps, president, Epic Games.
"Virtual Heroes is committed to providing world-class support to our licensees to ensure that all UE3 solutions achieve the best possible results across multiple platforms," said Jerry Heneghan, founder of Virtual Heroes and director of HumanSim product development at ARA. "Our technical and creative staff is uniquely qualified to provide a new standard of responsive, personalized service to government customers worldwide."
Virtual Heroes, like Epic Games, is located in Raleigh, North Carolina; the company also has an office in Orlando, Florida in the Central Florida Research Park.