Epic Games announces $100m MegaGrants program, launches free Online Services tools
GDC 2019: Unreal Engine creator also releasing ray tracing and photorealism tech, debuts new Chaos physics and destruction tech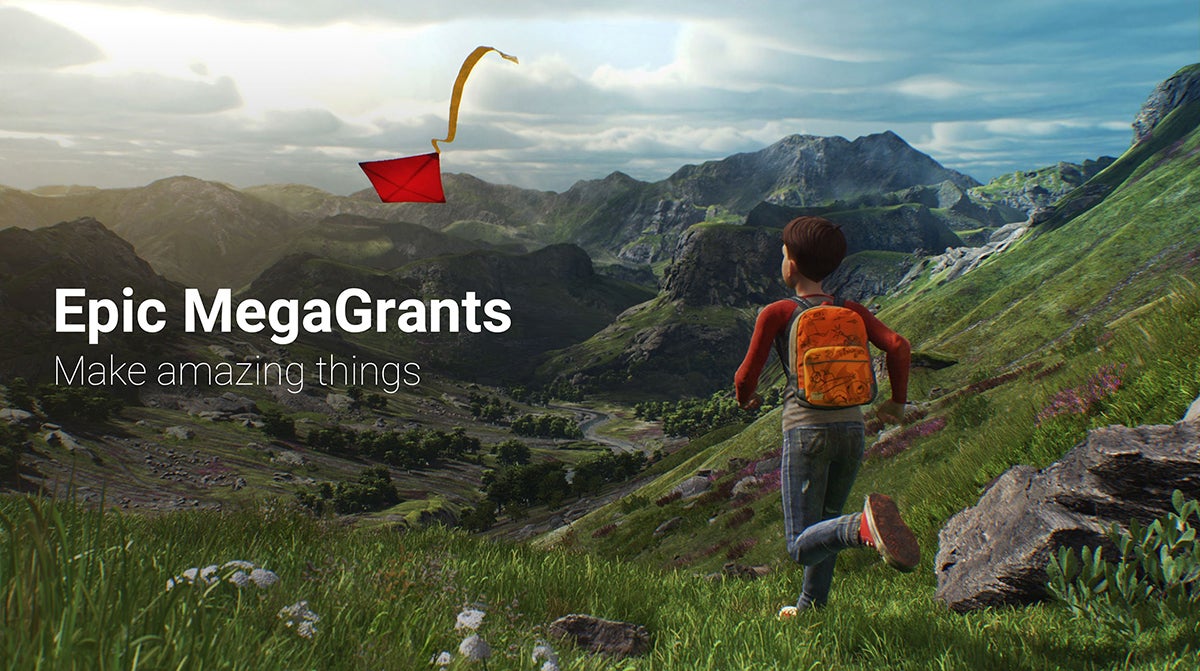 Epic Games held its annual State of Unreal keynote today, in which it announced a new $100 million fund for Unreal-powered projects and launched a free suite of tools for developers with online multiplayer games.
Following the success of the £$5 million Unreal Dev Grants, which awarded its remaining grants earlier this week, the Fortnite firm is pouring $100 million into projects using Unreal Engine 4 as part of its new Epic MegaGrants initiative.
Developers can now apply for grants of between $5,000 and $500,000 -- but they don't necessarily have to be for games development. As with the later Unreal Dev Grants, Epic will also consider film and television projects, enterprise and education initiatives, and even tools and open-source development projects that benefit UE4 users.
"Thanks to Fortnite's financial success, we're launching an entirely new grant program" CEO Tim Sweeney told attendees in San Francisco this morning.
"This is an expanded fund, it's a five-year program that continues to provide no strings attached grant funding -- meaning there are no commercial hooks back to Epic, meaning you don't have to put your game on our store, you don't have to commit to any deliverables. You submit for a grant, and if it seems worthy, we think there's a good chance of success and it's innovative, then we'll approve your grant and you can use the funds how you choose."
"Developers need services like this to build online features for their games and we want to give back to the community that has helped us succeed"

Chris Dyl, Epic Games
Epic Games has also launched a new suite of tools called Epic Online Services, based on the technology that connects Fortnite's community. Announced in December, the first tools are now available and include game analytics and a ticketing system to organise support requests.
Epic Online Services is free for all developers to use, with the SDK now available through the firm's developer portal, and work with projects built for any engine and published through any store. There is no requirement to use either Unreal or the Epic Games Store to access this technology.
"Since the December announcement, many developers have asked us, 'What's the catch?'," said Chris Dyl, Epic's director of platform. "Well, developers need services like this to build online features for their games and we want to give back to the community that has helped us succeed.
"We've achieved huge economy scales with Fortnite, so we can operate these services economically, and we benefit from your patronage. For example, if you choose to support Epic [accounts], your players will benefit from having established friends lists' from Fortnite, and all games that benefit from the new relationship from your games. As Unreal Engine has been available for more than 20 years, Epic is fully committed to providing Epic Online Services to you."
Epic aims to add player reports and data storage to its Online Services in May, achievements, leaderboards and player statistics in September, communications, overlay and party support in October, matchmaking in November, and player identity tools and inventory in December.
All of these services are based on the same technology used in Fortnite to connect and support the battle royale game's 250 million players.
Elsewhere in the keynote, the engine provider demonstrated its latest photorealism and ray tracing technology, which is now available in the preview version of Unreal Engine 4.22. The full release is expected within the next two weeks.
Epic also unveiled its new physics and destruction system Chaos, which will be released in early access via Unreal Engine 4.23 later this year. The technology was demonstrated via a demo set in the world of Robo Recall and showed buildings crumbling in the middle of a frantic gun battle between heavily armed robots.
The company also made a series of announcements about the upcoming line-up for its Epic Games Store.