Enter now for Dare to be Digital
Student game design competition opens, compete for a BAFTA Ones to Watch Award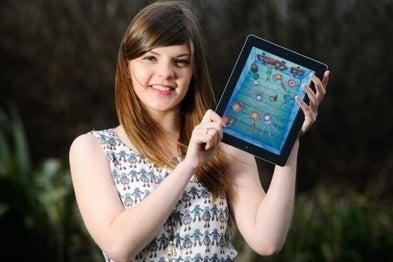 Entries are now open for computer game design competition Dare to be Digital, offering students the chance to win a BAFTA Ones to Watch Award.
"Dare to be Digital was a life-changing opportunity for me. Being able to work solidly on our game Tick Tock Toys and then show it to thousands of members of the public was an incredible learning experience, and one which really helped me when it came to applying to the V&A," said V&A game designer in residence and previous winner Sophia George.
"I don't think it's possible to learn more about entering the games industry in eight weeks than by taking part in Dare to be Digital - the challenge and the support you receive is incredible, as is the mentoring from industry professionals. It's intense, exciting and exhausting, but if you want to make games for a living you'd be crazy not to apply to take part in Dare to be Digital."
Interested parties can apply online, and will then need to create working game prototype within the eight week deadline. 15 teams of five students will then be selected to exhibit their work in August, when judges will choose a final shortlist of three teams to compete for a BAFTA Ones to Watch Award.
The competition is run by by Abertay University and the games will be on display at the Dare ProtoPlay festival.
"In eight weeks we see students absolutely transformed by Dare to be Digital," added Abertay's Professor Louis Natanson.
"There's no question that it's a really tough challenge, but building a completely new game as part of a small team then showcasing it to thousands of people is a unique experience - and one that can massively help you prepare to be a professional game developer."
Submissions close on April 21.