Elder Scrolls lead designer joins Turbine
Ken Rolston of Elder Scrolls and Kingdoms of Amalur fame will now direct design for the Lord of the Rings Online dev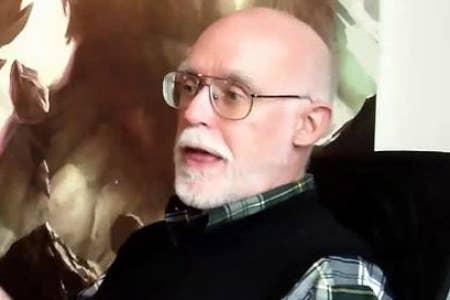 With the fallout from Kingdoms of Amalur: Reckoning developer 38 Studios nearly complete, we're now starting to hear where some of the talent has landed. Formerly of Big Huge Games, Ken Rolston has now joined Lord of the Rings Online studio Turbine to serve as design director. As Turbine puts it, Rolston is "one of the most accomplished fantasy RPG computer and video game designers of all time, with over a decade of lead designer experience on the award-winning Elder Scrolls franchise." At Turbine, he will lead all aspects of game design.
The news came as part of a big push for Turbine. The developer has also expanded its leadership with key hires in technology and engineering. Coming on board as vice president of technology is Alan Villani, formerly of NetherRealm Studios, where he was responsible for driving the technology behind Mortal Kombat. His role at Turbine will be to leverage technology to drive online engagement and monetization.
Joining Turbine from Zynga will be Jai Singh, who will serve as executive director of technical operations. At Zynga Singh managed the technology infrastructure for a number of social titles, and he'll have similar responsibilities for Turbine.
And finally, also just hired is Demetrius Comes, executive director of engineering. He comes to Turbine from Petroglyph Games and will oversee all engineering functions for Turbine's product development team including Game Platform, Release Engineering and Technical Production.
Turbine said that these additions to the team will help the company "design and deploy the next generation of online gaming."