38 Studios auction tallies $180k
First of several attempts to sell off assets of bankrupt developer in the books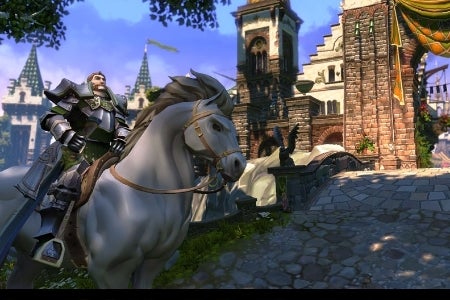 When Curt Schilling's 38 Studios filed for bankruptcy in June, the company said it owed a total of $150.7 million to creditors. That number is closer to $150.5 million today, as the Associated Press is reporting the first of three auctions to sell off 38 Studios assets brought in $180,000.
Roughly 950 items from 38 Studios' Big Huge Games outfit in Maryland were sold off in the auction. Big Huge Games developed Kingdoms of Amalur: Reckoning, the only title 38 Studios finished in its six-year history.
A second auction to sell off equipment from 38 Studios' Rhode Island headquarters is scheduled for Tuesday. The company's intellectual properties will also be auctioned off in a separate session expected to take place three months from now.