EA won't make public statement on abortion rights
Publisher says it will only speak out when there's a "consistent perspective" shared by all staff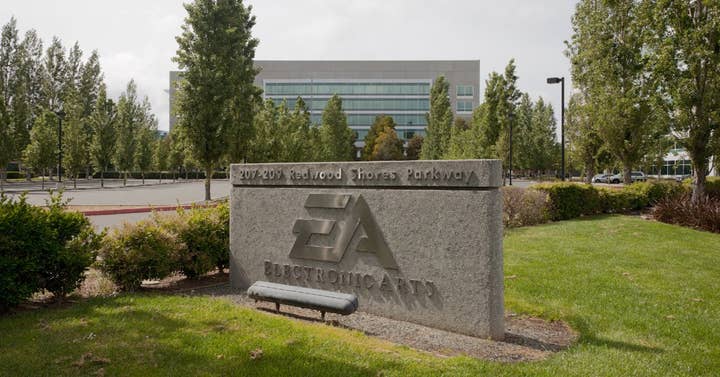 Electronic Arts has chosen not to take a stance in the ongoing debate around abortion rights.
Kotaku reports that staff asked management to make public statements defending both abortion rights and trans rights during a company-wide town hall meeting on Tuesday, May 24.
The response was that EA cannot take a stance on every public issue, in part because "being an inclusive company means being inclusive of all those points of view."
The publisher currently employs around 13,000 staff. Chief people officer Mala Singh said during the meeting that EA will only speak out on an issue when there's a "consistent perspective" among its employees, and when it will "actually have a positive impact."
She added: "The thing about the world today is there is a lot of division, we know this right, we see it every single day, but the thing that unites us is that we're all here to make amazing games and experiences for our players, and that is how we have the most positive impact on the world.
"These things are hard and they're personal and we all have our own perspectives and sometimes we won't speak, and that will be upsetting and I understand that, we really do."
EA told Kotaku it is working on ways to help staff pay for travel to other states if they live in an anti-abortion area, something other games companies have announced in recent weeks.
The news follows in the wake of criticism against Sony, which donated over $100,000 to a reproductive rights charity -- driven by staff at Insomniac Games -- but forbade its studios from making any public statements on the matter.
When it comes to other issues, EA has taken more of a public stance. It not only called for an end to Russia's invasion of Ukraine, it halted all sales of its games in Russia and Belarus and removed the two countries from its esports programs.
Kotaku reports the company was one of several companies to sponsor a full-page ad in the Dallas Morning News denouncing the Texas governor's "anti-LGBTQ+ efforts."
A spokesperson told the site EA was "proud to join the Human Rights Campaign, along with others in the business community, to stand against discriminatory laws and policies being introduced in Texas, Florida and other states across the country."
Earlier this year, it was revealed Electronic Arts would refuse to sell a wedding-themed expansion for The Sims 4 in Russia due to the nation's policies against same-sex marriage, but the publisher later reversed this decision.