EA will not sell The Sims 4 wedding pack in Russia due to laws against same-sex marriage
Sims team says add-on will not be released anywhere that federal laws would require changes to storytelling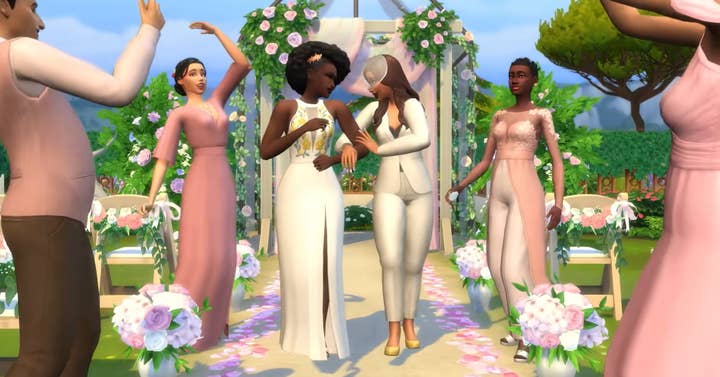 Electronic Arts has decided not to release the next expansion pack for The Sims in Russia due to the nations laws against same-sex marriages.
My Wedding Stories is an add-on that centres around engagements and weddings, and introduces two characters -- Dominique Umeh and Camille Solo -- who are the focus of the marketing materials.
In a blog post attributed to The Sims Team, spotted by IGN, the company said it will not release My Wedding Stories in any territories "where our storytelling would be subject to changes because of federal laws."
"As we moved through our development and brand storytelling process, we became aware that the way we wanted to tell Cam and Dom's story would not be something we could freely share around the world," the team wrote.
"The ability to tell stories -- any story -- is at the core of what we do at The Sims. Holding back Cam and Dom's story meant compromising the values we live by. We are committed to the freedom to be who you are, to love who you love and tell the stories you want to tell."
The blog post specifies that Russia will not receive this new game pack. Back in 2020, a national referendum went in favour of several constitutional changes, one of which was excluding same-sex couples from getting married.
Prior to this, Russia passed a federal law in 2013 banning content marketed towards children, which includes anyone under the age of 18, that includes homosexuality, declaring this to be propaganda.
GamesIndustry.biz has reached out to EA to find out whether other markets are also being excluded from this release.